El Chapo 'growing paranoid and losing memory' in prison isolation awaiting trial
KEY POINTS
Lawyers for Mexican drug lord Joaquin Guzman condemn conditions in jail cell.
El Chapo in isolation for 23 hours a day in high-security cell to prevent another escape.
Trial due for April but defence team want delay to September.
Lawyers for the Mexican drug kingpin El Chapo have said their client's mental health is continuing to deteriorate as he spends 23 hours a day in isolation inside his cell while awaiting trial.
El Chapo, 60, whose real name is Joaquin Guzman, is reported to be "getting paranoid" and losing his memory while being held in a New York prison following his extradition to the US in January 2017.
Guzman is accused of running the Sinaloa cartel and is considered by US authorities to be the biggest cocaine dealer in the world.
While awaiting trial for a string of offences, he is being kept in a small, high-security jail in order to prevent him from escaping a third time. He broke out of prison in 2001 and was on the run for 13 years before being recaptured and in 2015 he escaped again, from the Altiplano federal prison near Toluca by digging a tunnel more than a mile long out of his cell.
Speaking to Spanish paper El Pais, his lawyer Eduardo Balarezo condemned his prison conditions.
Balarezo said: "El Chapo is not well. He isn't incapacitated but he is losing his memory and he is getting paranoid. He repeats a lot and forgets everything right away, sometimes we talk about something and after 15 minutes he has forgotten it.
"This affects how we work because we have a client that can't say if something happened, how or when it happened."
"You can tell he's a smart person. He doesn't have formal education, but he's smart, although I don't know if he's brilliant. He has a good sense of humour and sometimes we have a laugh."
El Chapo's trial is due to start in April but his defence team are trying to push it back to September as they say they need more time to prepare their case. They claim El Chapo's prison conditions are hampering their work.
Balarezo added: "We are two people crowded in a room of 1.5 x 1.5m, there is no table to put documents on, write on or put a computer on. It's ridiculous. I have to have the tablet on my legs so I can write something down, and see him through bars and a small window. We try to speak low so police don't hear what we say."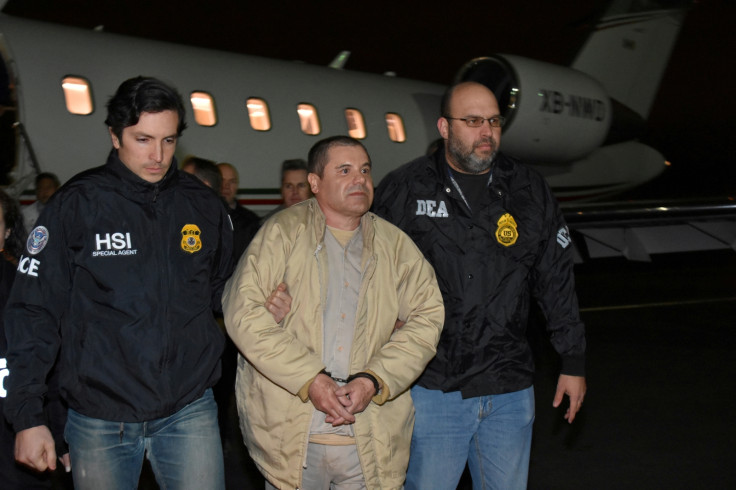 The lawyer added that he might not even be paid for his work because the authorities might attempt to block payments by arguing that the money had come from drug trafficking.
He said he faced no ethical dilemmas about defending Guzman. "No, absolutely not. Anyone has rights and must protect themselves," he said.
"I have seen enough abuses by the prosecution that allow me to know that the government sometimes plays dirty and it is not fair for a person to be robbed like this."
Defence lawyers for El Chapo have previously described his conditions as "unnecessarily harsh" and unlike those experienced by any other prisoner in the US.
Public defence attorney Michelle Gelernt said. "Even convicted prisoners held in the notorious federal Supermax in Colorado are allowed to watch television in their cells, exercise outside where they can speak with other inmates, and speak with their families.
"Guzman enjoys none of these benefits."