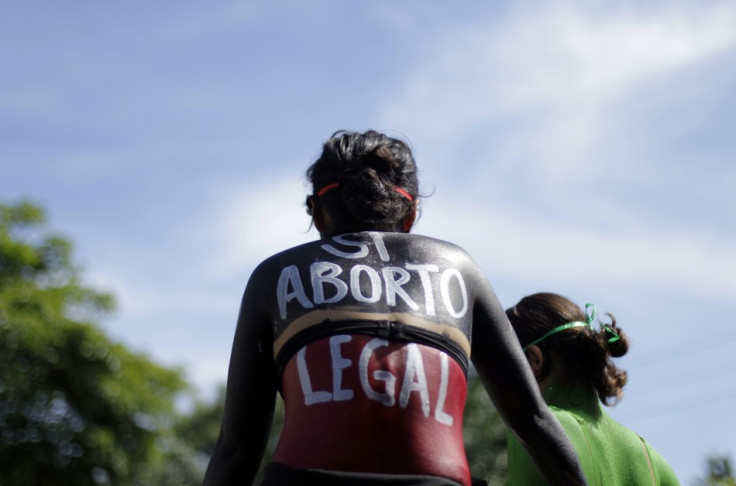 A woman in El Salvador wrongly accused of having an illegal abortion has had her conviction overturned by parliament seven years into a 30-year sentence.
Guadalupe, who became pregnant for the second time aged 18, miscarried after being rushed to San Bartolo National Hospital seven years ago. Doctors at the hospital, however, called the police who arrested her on suspicion of murder.
Abortion is a crime in El-Salvador, even if a woman's life is at risk.
Women who terminate a pregnancy -- or those who suffer miscarriages but are suspected of having carried out an abortion -- can be charged with murder and consequently jailed. Sentences can exceed 30 years.
A report published by the Centre for Reproductive Rights said: "Enforcement of the country's abortion law has had serious consequences in hospitals and healthcare centres, where any woman who comes to an emergency room haemorrhaging is presumed to be a criminal."
Guadalupe's sentence was annulled after a vote in parliament.
According to Amnesty International, which has been campaigning for the release of Guadalupe, the girl was one of 17 Salvadoran women jailed "with extremely long sentences for pregnancy-related offences after flawed and unfair trials".
Between 2000 and 2011, at least 129 women were prosecuted for abortion-related crimes, according to research by Citizens' Group for the Decriminalization of Abortion. Of these, 49 were convicted -- 26 for murder and 23 for abortion.
Other countries where abortion is totally illegal -- meaning it can't be carried out even if the mother's life is at risk -- are Chile, Honduras, and Dominican Republic.