El Salvador: Women dye hair dark following rumours they'll be shot by gang members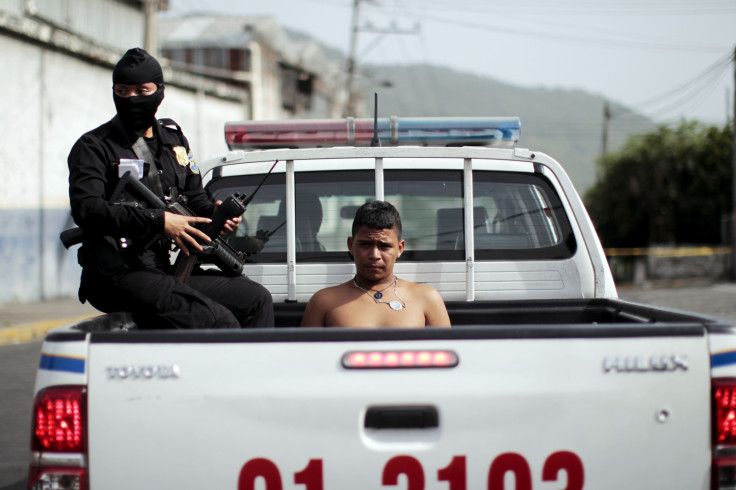 Women in El Salvador are rushing to dye their hair dark after rumours started that redheads and blondes who are not dating gang members could be murdered. The women are also allegedly banned from wearing red and yellow clothing.
While the country's gangs are denying the rumours, citizens are reporting that they are in fact true. Claudia Castellanos, a beautician at an upscale salon, told reporters that women cannot wear yellow or red clothing. "Can you believe it? They've already attacked a woman on a bus for wearing yellow," Castellanos said.
The beautician said several woman have already come to her salon to darken their hair.
"You don't wait for clarifications," former blonde Maria Jose Estrada told reporters, according to the Daily Mail. "These people are crazy and they will kill you."
According to the Daily Mail Online, the Central American national has experienced one of the most violent months since the end of the civil war in 1992. While 635 homicides were reported in May, it is expected to be beaten in June.
Authorities have blamed the increase in violence to the truce breakdown in recent months. The truce between gangs and the government in 2013 was rejected by the new government of President Salvador Sanchez Ceren in January. The new aggressive crackdown on gangs saw jailed gang leaders moved back into maximum-security prisons.
That has brought about new problems, according to some. Younger, better-armed gang members, who are much more reckless than older leaders, now roam the streets.
Former guerrilla and truce facilitator, Raul Mijango told the Daily Mail: "You take away the mature leadership, and you get a structure that is made up of younger, fanatical people who want to make a name for themselves ... They want war."
The government crackdown is also pushing gang members to flee, and bring violence to rural areas.
© Copyright IBTimes 2023. All rights reserved.