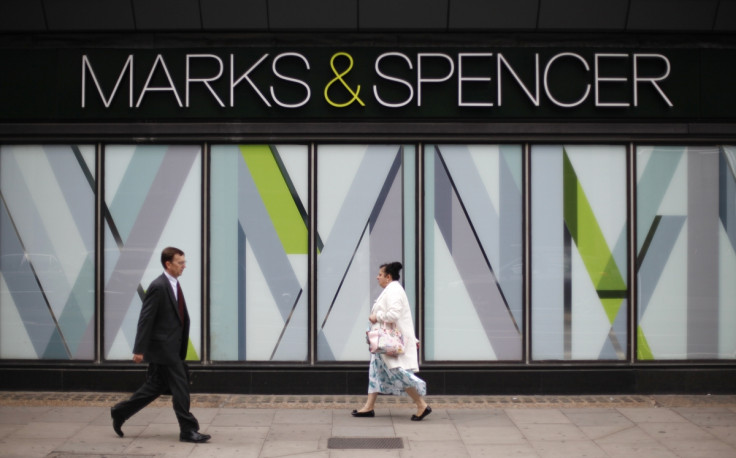 An elderly woman lost her balance and fell backwards from the top of the escalator steps at a Marks & Spencer store in Sutton, south London on 14 March. The 94-year-old shopper hurt her head due to the fall and paramedics were called.
"The emergency services were called to our Sutton store yesterday afternoon [Monday] following a tragic customer accident. We responded immediately by calling the emergency services and attending to the customer's immediate needs," a spokesman for the store said. Staff attempted to cordon off the area where the woman fell by surrounding her with rails of long dressing gowns.
"The London Ambulance Service arrived within minutes of being called and offered their full support. Our thoughts are with the customer's family at this tragic time."
Meanwhile, a London Ambulance Service spokesman confirmed that it was called to the scene of the accident at 3.37pm GMT on 14 March. An ambulance crew and a paramedic arriving on site within six minutes, but the woman was pronounced dead.
According to some witnesses, the elderly woman is believed to have lost her balance, which led to the fatal fall. "We are working with the police and Marks and Spencer to investigate the circumstances of this tragic accident. Our thoughts are with the woman's family at this sad time," a Sutton Council spokesman said.
Earlier in February, a 60-year-old woman survived a 60-foot fall over the side of a balcony at a John Lewis store in Cheadle, Greater Manchester after landing on a display bed. The woman miraculously only suffered minor injuries to her hip and spine, and was taken to hospital following the incident.
In 2015, a shopper at a Debenhams store on Oxford Street fell from a fourth-floor escalator. The woman was taken to a hospital and was in a "serious but stable" condition. An advertising sign had reportedly broken her fall on the basement floor.