An elderly woman in Greater Manchester is believed to have stolen more than a dozen cats from her local area and kept them inside her home.
Police were called to a house in Stretford, Trafford, following reports missing pets were being kept there. At least 15 cats were found inside the home, which officers believed to have been stolen.
Greater Manchester Police and the RSPCA are now working together to reunite the cats with their rightful owners. They have managed to return four cats, but have not been able to return the remaining 11.
The RSPCA said they do not have any concerns about the welfare of the animals, and they appeared to have been well looked after while inside the home.
All but one of the 11 cats are male; the one female cat is also blind.
An RSPCA spokesman said: "The RSPCA is assisting the police in looking after a number of cats removed from an address in Stretford.
"The cats were being well cared for and there are no concerns for their welfare but we do believe that some of them may have owners in the south Manchester area and are keen to reunite them."
Police said enquiries are continuing and are urging anyone who believes one of the seized cats is theirs to come forward.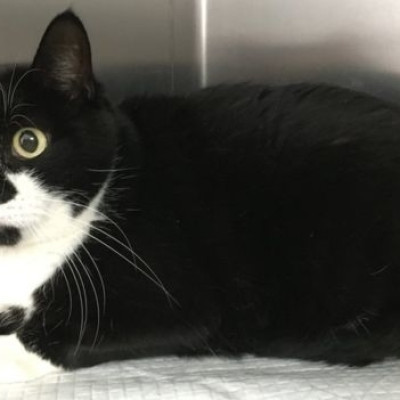 A GMP spokesperson said: "On Wednesday, October 4, officers requested assistance from the RSPCA as they attended a house in Stretford, which was thought to have stolen cats inside.
"Almost 20 cats were discovered in the property, a large proportion of which were seized by officers as evidence and are currently in the care of RSPCA.
"A woman at the property was spoken to by officers and a safeguarding assessment will be made due to some concerns which were observed while officers were in the property.
"Enquiries are ongoing and officers are working with the RSPCA to reunite any cats with their rightful owners."
Anyone with information is asked to call police on 101 - or Crimestoppers, anonymously, on 0800 555 111.
If you think one of the cats is yours, call the RSPA on 0300 123 8018.