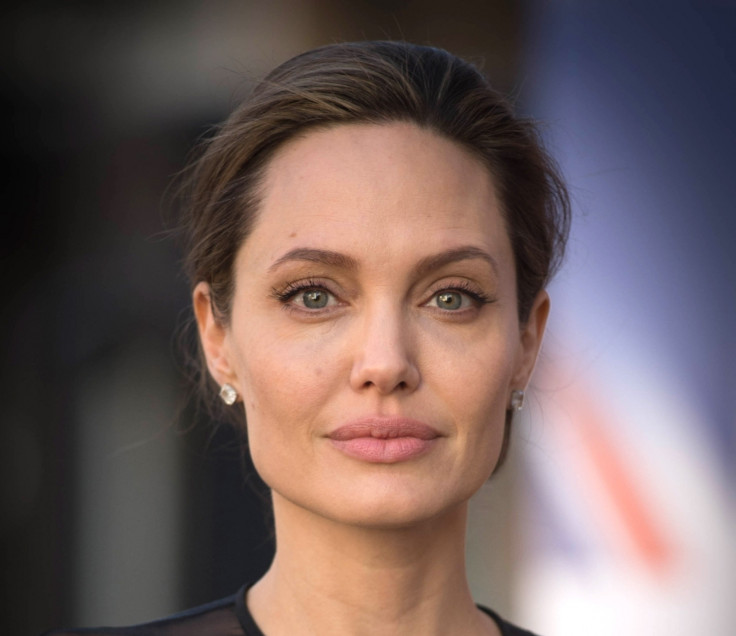 Angelina Jolie shared a glimpse of her private life in a recent interview. The Maleficent star revealed what she is up to these days, and it is all mommy business.
Speaking to Radio Times, the Oscar-winning actress revealed that she has been attending cooking classes for the sake of her six children — Maddox, Pax, Zahara, Shiloh and twins Knox and Vivienne.
Why? Well, when she starts preparing meals at home her brood hangs out together next to her.
"I'm not the best cook. I am going to cooking classes and I've been trying to cook more at home, because the kids all hang out together when I do that," the 42-year-old said.
Brad Pitt's former wife Jolie's cooking session at home usually turns into play time for her children.
"They love it but they often take over. I'm very impatient and a little erratic but I am getting into it now."
Despite her newfound culinary skills, Jolie does not have a signature dish as she is always open to experimenting with flavours and textures of her food.
"My best recipe is when I accidentally put something together and it just happens to work out," she said. "I get really excited when that happens. Personally, I can't follow a recipe. I am one of those people. I don't like to follow the rules."
Speaking about children, Jolie's eldest son Maddox worked as an executive producer on the movie First They Killed My Father, which released on 15 September.
"He was amazing, he actually really impressed me, he had to earn it," the proud mother told ExtraTV.
"I was able to say, you have a job, get over here, help me with this...I would say more notes, type it up, he was great."
"I can never rate my own child, but I couldn't have made it without him and I cannot say that about every producer I've worked with," she told E! News.