Jewellery worth millions from the collection of screen goddess Elizabeth Taylor has been put on display as part of an Oscar week exhibition.
Pieces including an emerald and diamond brooch, which sold for a record $6,578,500 (£4,316,318) at auction, will be exhibited at the Beverly Hills showroom of jeweller Bulgari.
The brooch was given to Taylor by Richard Burton for their first engagement (the couple married twice), and smashed records both for the sale price of an emerald and for the price of an emerald per carat at $280,000 (£183,715).
A matching emerald and diamond necklace (purchased by Burton after their marriage) that fetched $6.1 million (£4 million), and a $5.9 million (£3.8 million) gold sautoir decorated with ancient Roman coins are also on show, along with a range of other pieces, including rings and brooches.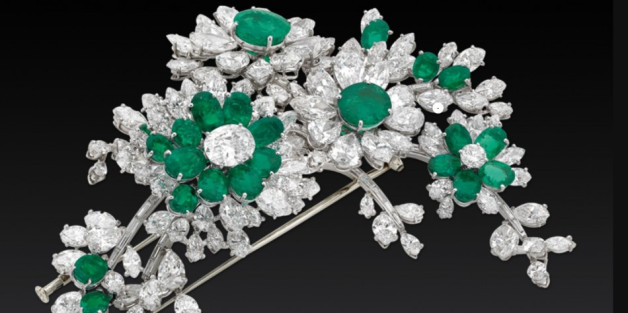 The star of Cleopatra and National Velvet loved Bulgari, and Taylor used to joke that the name of the famed jewellers was the only Italian word she knew.
Taylor received five nominations for the best actress Academy Award, winning on two occasions, for BUtterfield 8 (1960) and Who's Afraid of Virginia Woolf?(1966).
The jewellery was purchased back by Bulgari at an auction conducted by the Taylor estate in 2011, with the entire collection fetching $116 million (£74.9m).