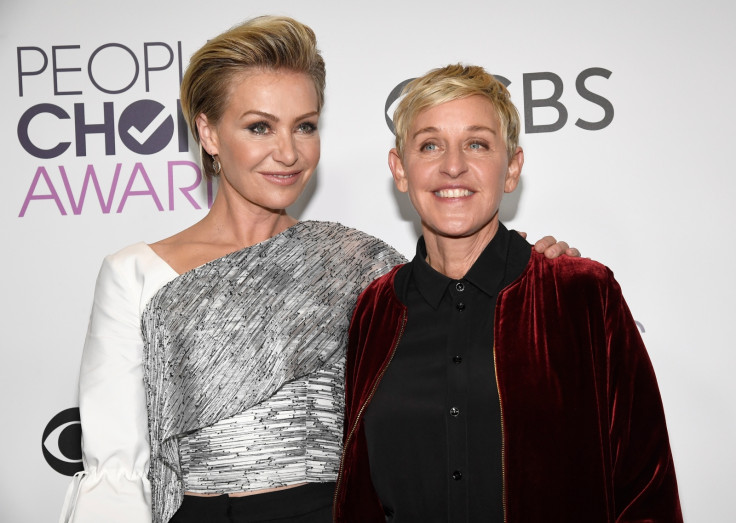 After entertaining viewers with her daytime talk show for years, Ellen DeGeneres is back to her roots. On Tuesday, 29 August, the comedienne performed at the Largo in Los Angeles marking her return to stand-up comedy before a live audience. This is her second such performance in the last 15 years.
"@TheEllenShow in the house Holy Moley. Ellen Degeneres brought the funny tonight...very good news that she is back onstage," the Largo captioned a black and white photo of the 59-year-old Finding Dory voice artist, in which she is seen holding a mic. "What an honor to have #Ellen in the house again! 8/29/17," the club wrote for another of the comedian's photo on the stage.
DeGeneres replied to the Largo's post and tweeted: "Thanks for having me. It was a fun night."
The multiple Daytime Grammy Award winning show host had previously announced her return to stand-up comedy for a special programme of Netflix.
"Earlier this week, I got a tweet from the people at Netflix and I have good news and bad news," she shared with her audience during the The Ellen DeGeneres Show in May.
"The bad news is they wouldn't tell me what happened to Barb on Stranger Things, but the good news is they asked if I was interested in doing a stand-up special. I said I'm going to have to think about it and then 30 seconds later I said yes. Exciting!"
"It has been 15 years since I did a stand-up special. 15 years. And I'm writing it now, I can't wait. I'll keep you posted when and where I'm gonna shoot my Netflix special. I'm excited to do it; I'm excited for you to see it. And now, each one of you, you get to Netflix & chill with me. How about that?" she told her audience. The Hollywood celebrity's previous stand-up special was in 2003 for HBO's Here and Now.