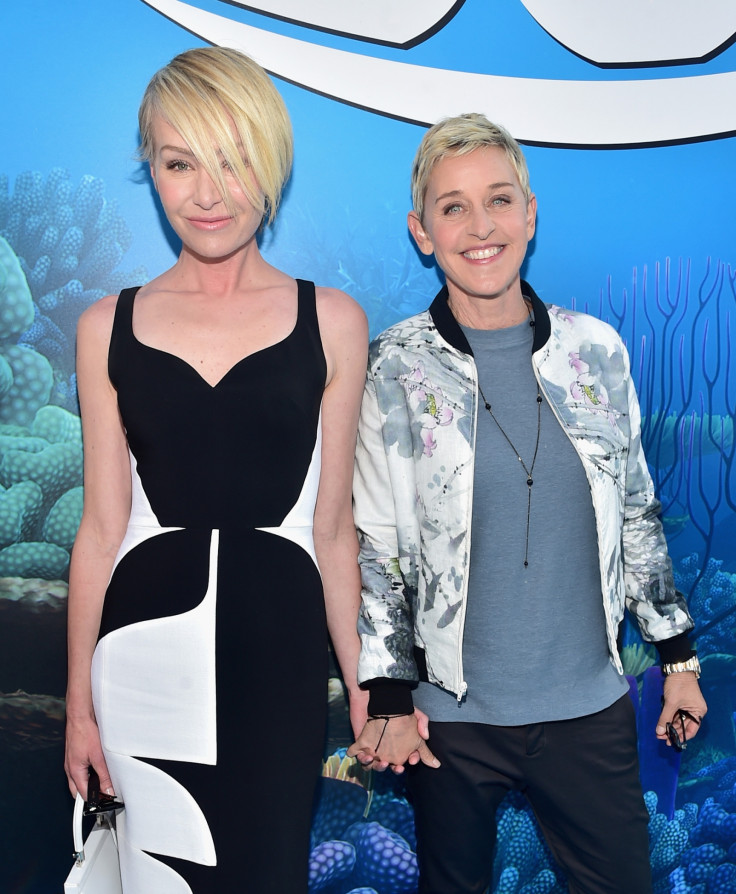 Ellen DeGeneres and Portia de Rossi have sparked relocation rumours after reports emerged that the couple were house hunting in Australia. The talk show host is reportedly heading down under for a two week holiday along with her actress wife. But apart from spending time away from Hollywood, the couple is apparently planning to see few properties.
"Ellen gets two weeks off from her show over the holidays and they're planning to spend the break in Australia. They'll be looking at properties too, as they both really want to buy a place there... Ellen knows how much Portia misses Australia," a source told NW magazine. (via Women's Day).
The couple, who are married for nine years, visited de Rossi's home country three years ago where the 58-year-old comedian expressed her love for her wife's country. According to the magazine, DeGeneres is looking for options of renting or buying a property in Mornington Peninsula, Victoria, the home state of the 43-year-old Scandal actress.
Ellen and Portia currently reside in their posh Los Angeles mansion with their three dogs and three cats. However, it is unlikely that the queen of daytime TV will dump her flourishing career to settle in Australia. The stand-up comedian, however, has a keen eye for real estate and Portia has been vocal about her wife's investment interests. Hence a property in Australia might be another of Ellen's real estate investment.
Both of them have weathered abundant rumours regarding marital problems, but every time they have emerged stronger. The Finding Dory star previously gushed about Portia by sharing an adorable Instagram image of her wife of nine years.
Back in October, the Daytime Grammy award winner told People that she feel s herself lucky to Portia as her wife. "Portia and I constantly say to each other, 'We are so lucky.' Sometimes it's lying in bed at night before I go to sleep, and I just say thank you to whatever, whoever is out there. I've gotten to a place where I really am just settled. Really. I know that I'm not going anywhere. She's not going anywhere. I'm not saying the relationship took a while; I'm saying in my life, it took a while to find this."