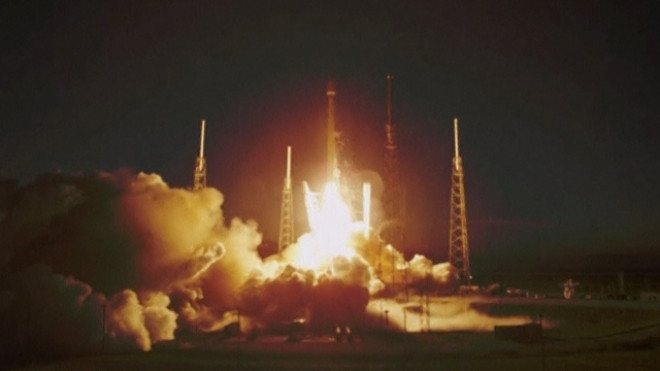 Space entrepreneur Elon Musk's rocket company SpaceX aims to compete for multi-billion-dollar US defence contracts, after earlier closing a Nasa deal to transport cargo and astronauts to the International Space Station.
The South African-born Canadian-American business magnate told the US federal government that SpaceX is equipped to launch military satellites in a cost effective manner; he was demanding competition in bids for the Air Force's Evolved Expendable Launch Vehicle (EELV) project.
Rockets used for the EELV project should be able to fire Air Force satellites into space. At present, most of the contracts under the project are going to the United Launch Alliance (ULA), a partnership between Lockheed Martin and Boeing.
SpaceX had earlier said that one of its medium-class launchers is expected to receive Air Force approval to compete against ULA rockets for launches of sensitive defence satellites.
"The Air Force and other agencies are paying too high a price for launch. The impacts of relying on a monopoly provider since 2006 were predictable, and they have been borne out," Musk said in testimony before the committee on appropriations subcommittee on Defence.
He noted that the US Air Force paid on average in excess of $380m (£227m, €275m) for each national security launch to ULA, while subsidising its fixed costs to the tune of more than $1bn per year, even if the company never launches a rocket.
"By contrast, SpaceX's Falcon 9 price for an EELV mission is well under $100m — at least a $280m per launch difference, which in many cases could pay for the satellite and launch combined — and SpaceX seeks no subsidies to maintain our business," Musk added.
Security Issues with ULA
He also pointed out national security issues in using ULA's vehicles such as the Atlas V that uses components from Russia, in light of recent Ukraine crisis.
"In light of Russia's de facto annexation of the Ukraine's Crimea region and the formal severing of military ties, the Atlas V cannot possibly be described as providing "assured access to space" for our nation when supply of the main engine depends on President Putin's permission," he said.
In contrast, SpaceX's launchers, Falcon 9 and Falcon Heavy, are made in the US are truly made in America, with key suppliers throughout the country.
SpaceX is offering rocket services primarily for commercial purposes at present. It is working hard to establish a presence in the lucrative defence sector.