Els Enfarinats festival photos: Residents of Ibi in Spain pelt each other with flour and eggs in mock war
Residents of the Spanish town of Ibi staged a mock military coup on Sunday, pelting each other with flour, eggs, firecrackers and fire extinguishers.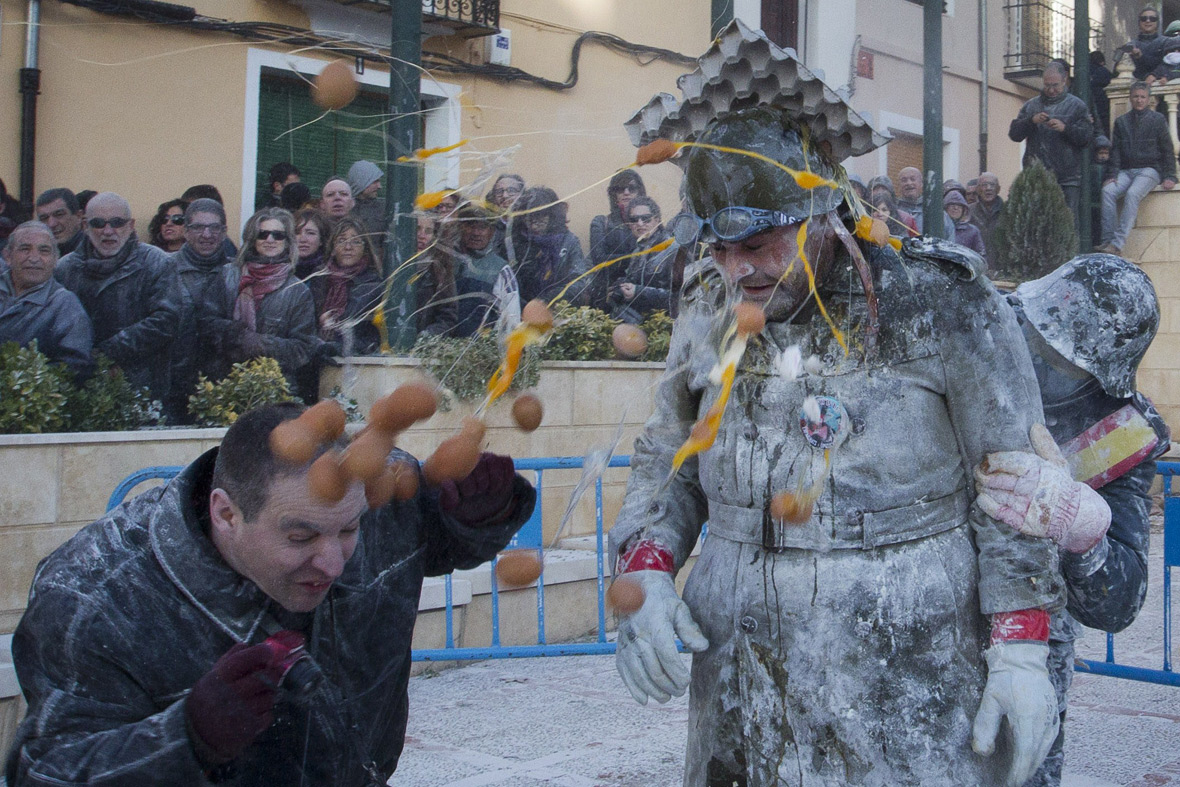 The battle was part of an festival known as 'Els Enfarinats' (the Floured Ones) held every year in the village in the Valencia region.
In the 200-year old tradition, a group of men stage a revolution against the authorities, imposing absurd laws and fining or 'jailing' people who break them. Any money raised goes to charitable causes.
More than 1,500 eggs and hundreds of kilograms of flour were thrown in Sunday's battle.
This year's flour war had a serious undercurrent as Spain deals with corruption among its politicians. A participant told Spain's El País newspaper the battle "was what a lot of people would like, a little local revolution, but it would be better if it were bigger."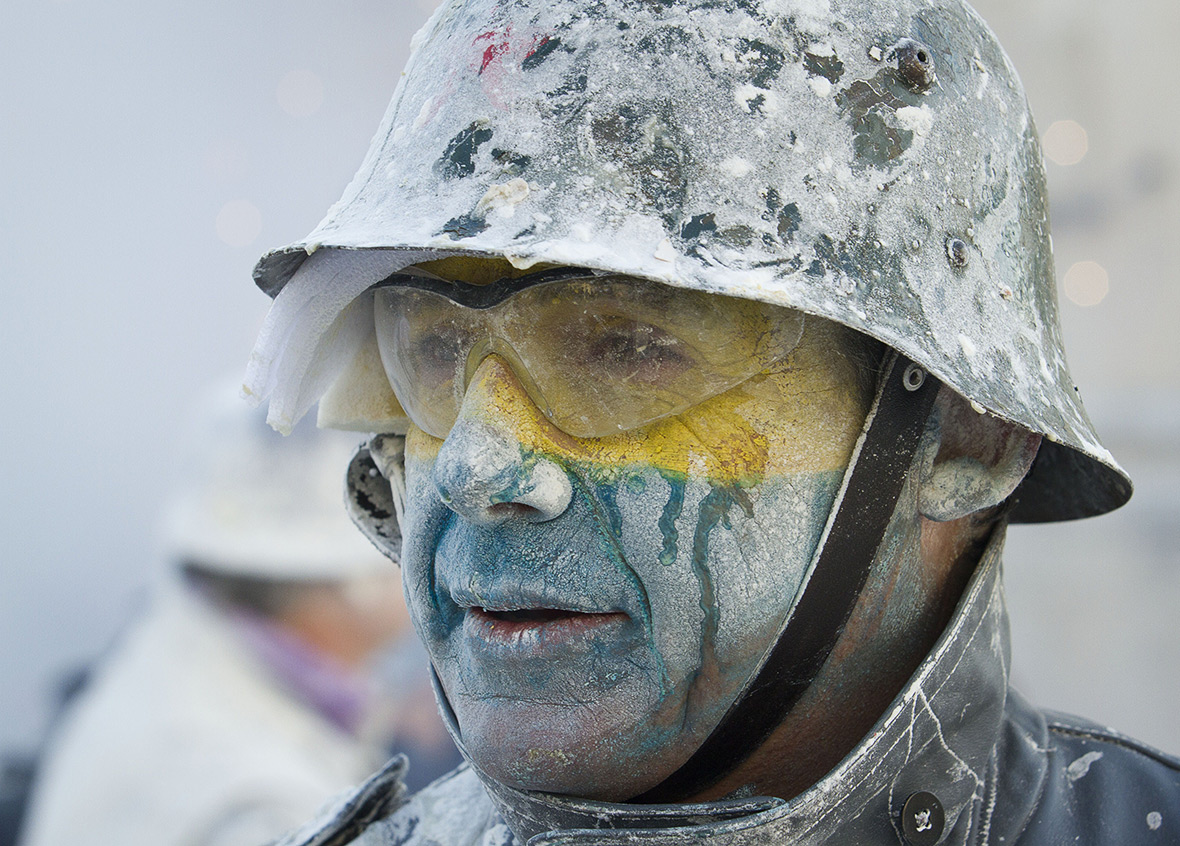 © Copyright IBTimes 2023. All rights reserved.