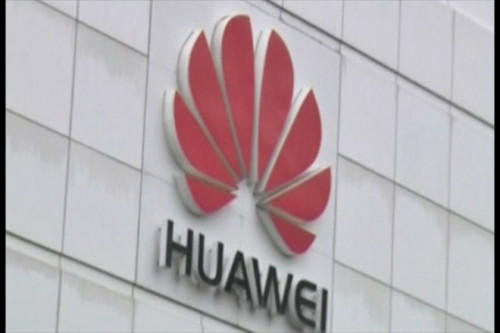 China-based telecom equipment giant Huawei said its operating profit increased by about 40% in 2013 on higher sales in emerging markets, despite subdued revenues in the US and Australia due to security concerns.
The company targets an operating profit for 2013 in the range of 28.6bn yuan ($4.7bn, £2.9bn, €3.4bn) to 29.4bn yuan, compared to 20bn yuan in 2012.
The company's global sales are expected to reach between 238bn yuan to 240bn yuan, representing an increase of about 8% from last year.
Huawei said it achieved better rate of growth across its carrier network, enterprise and consumer business groups. More than 75% of the carrier network business group's revenue in 2013 came from the world's top 50 telecom carriers.
Huawei CFO Cathy Meng noted that the company would see its business grow further in the coming years amid growing demand for its products, especially in the emerging markets.
"In the next decade, more people will spend more time using more applications," she said.
"This will generate more need for data and services, thus increasing the momentum of network and device development."
In addition, China's planned rolling out of 4G wireless services across the country is expected to benefit the company.
Consumer Devices
Huawei also generated strong growth in its consumer and enterprise business groups. Consumer devices accounted for 23% of Huawei's total revenue last year, up from 22% in 2012.
It became the world's third-biggest smartphone manufacturer in 2013 after Samsung and Apple primarily due to the significant growth of Chinese telecom market.
Its low-cost strategy in smartphone manufacturing has helped it in emerging economies such as China and India.
Security Concerns
There have been allegations that the company has spying links with Chinese government and military and it has been using its networking equipment for spying purposes.
Due to security concerns, the US and Australian government barred the company from bidding for multi-billion-dollar government contracts, while the British government initiated probes against it.
The company, which was founded by former army member Ren Zhengfei, repeatedly denied the allegations, saying that it is 98.6%-owned by its employees.
In order to counter declining revenues from these developed nations, Huawei strengthened its business in Europe and emerging markets.