Eminem reacts as daughter Hailie's Instagram pics go viral: Rapper 'wants to protect her'
Photo of Hailie in a figure-hugging maroon red dress set social media alight back in December.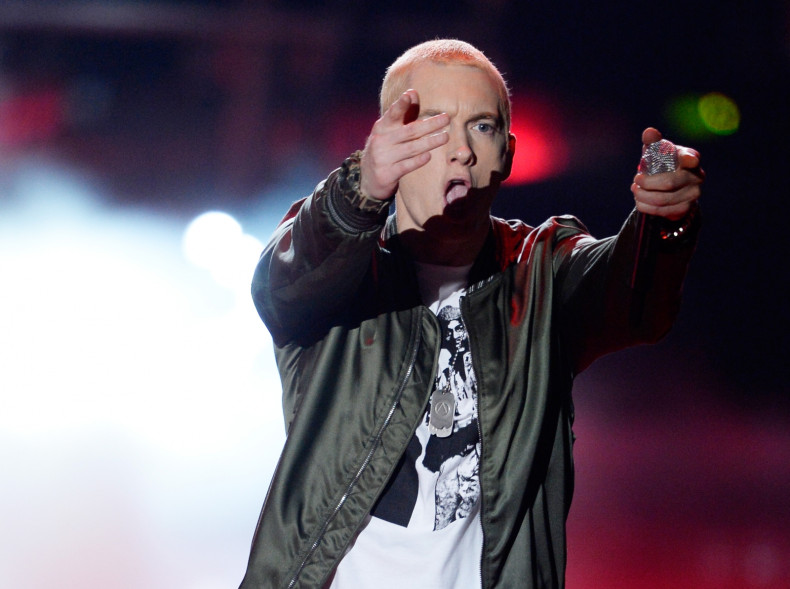 Eminem's daughter Hailie Scott Mathers is all grown up and has started going on dates. Recently a photo of her wearing a revealing dress went viral and fans could not help but wonder what her father thought about it.
A Hollywood Life report has alleged that the Love The Way You Lie rapper is protective of Hailie. A source told the gossip website, "Hailie is a very sexy girl, and that's definitely hard on him." In the photo she is seen celebrating her 21st birthday with a handsome guy who appears to be her boyfriend.
The insider was quoted as saying, "He wants to protect her, so he gets nervous when she goes out in short dresses and heels. He likes her in sweatpants and a pony tail." Like any other father, The Lose Yourself hitmaker wants his daughter to stay his little princess forever.
Hailie, who is studying at the Michigan State University, posted another picture with the unknown man on St Patrick's Day, that showed the couple wearing matching "Kiss me, I'm Irish" t-shirts. Alongside the photo, she captioned the image, "Feeling extra lucky today ☘️".
The 21-year-old is Eminem's first child with ex-wife Kimberly Anne Scott. The two married twice, first in 1999 and divorced in 2002, and later remarried in January 2006 and got divorced again in December 2006.
Hailie has been mentioned in at least 22 songs of the rapper including Hailie's Song, My Dad's Gone Crazy, Kim, 97 Bonnie & Clyde, Beautiful and My Darling. Clips of Hailie's videos when she was young have been featured in the music video of Mockingbird released in 1999, which is also the 16th track on Eminem's fifth studio album titled Encore.