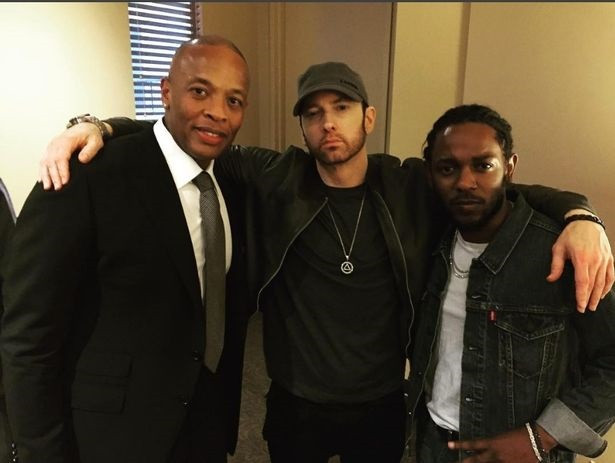 Eminem had his fans doing a double-take as he headed out in LA with a new look.
The rapper, who is famed for his peroxide blond hair was sporting a new natural brown hair colour at the Los Angeles premiere of The Defiant Ones on Thursday (22 June), the Mirror Online reported.
Sharing an image on social media with his 100 million followers, he added the caption: "Just a couple of guys [Dr. Dre and Kendrick Lamar] from Compton and one from Detroit. With a beard. #thedefiantones".
The image won the approval of his followers winning 990,000 likes in just one day although it had some people confused initially.
"Literally didn't recognize him for a minute, I actually thought it was wannabe trying to look like Em".
A third said: "No matter the looks...Eminem is still going to be considered the greatest rapper of all time."