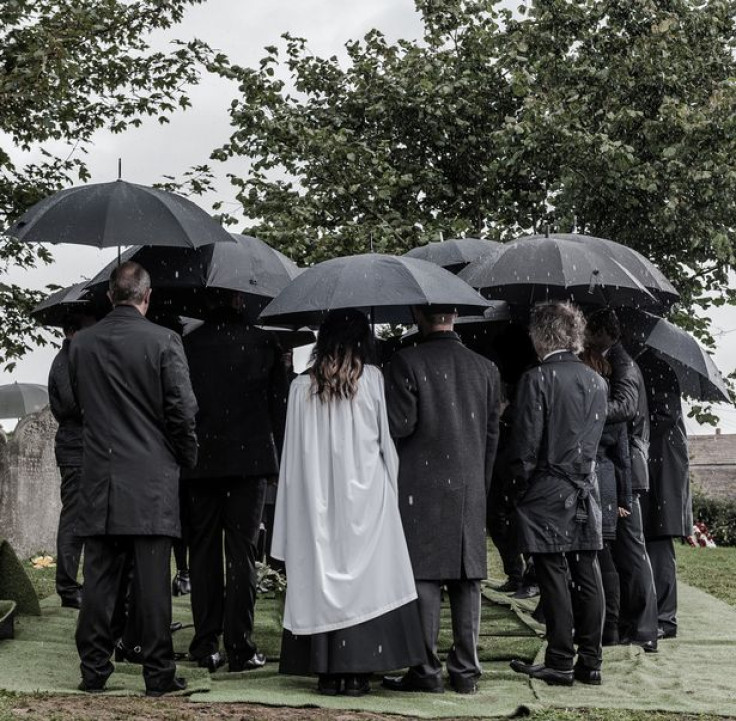 It's been a rather special week on Emmerdale. The drama all began when the ITV soap teased a funeral and a week of tragedy – and the explosive episodes are set to continue with more disturbing scenes from James and Emma Barton.
Monday night (17 October) kicked off the week of gloom with Paddy Kirk and Pierce Harris having blood on their hands, but now it seems that James (Bill Ward) may have a chance of escaping his captor. Tuesday night's dramatic episode ended in terror as Paddy and wife Rhona's speeding car was stopped in its tracks by an overturned vehicle in the mist.
When it seemed like the pair were about to crash – viewers got a glimpse of the car in their path. But who does it belong to and who will die? The shocking scene may be a big part of a major stunt ahead that will leave at least one villager dead. As the fog was too thick to make out a license plate, fans can expect to find out who the car actually belongs to in tonight's episode.
Upcoming scenes also reveal that James is being held hostage by his own wife (Gillian Kearney). He may have the chance to break free as unseen pictures show her lying unconscious on the floor. But will he get away without any qualms? You'll have to tune in tonight to find out.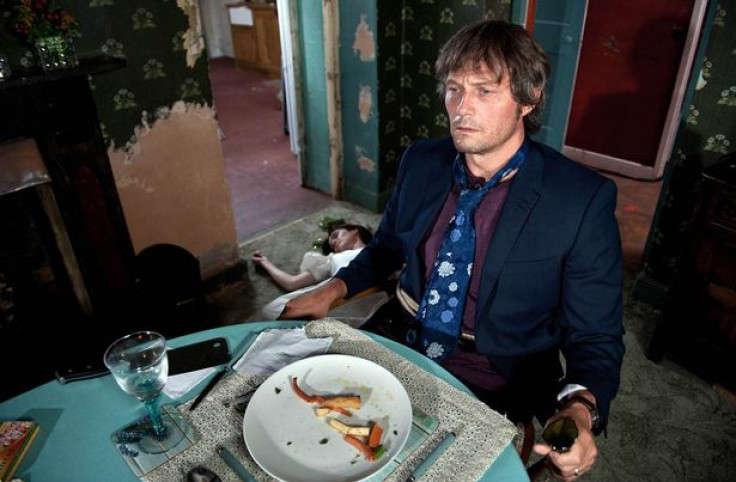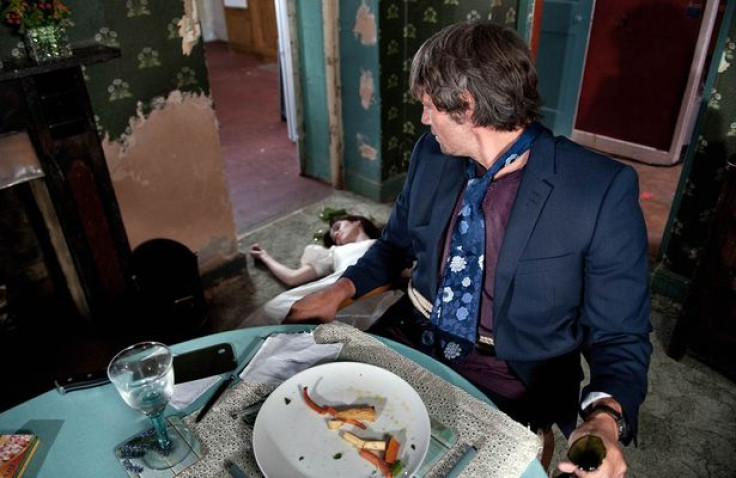 The couple's story unfolds as Emma becomes increasingly angry over his infidelity – which has pushed her to keep him locked up in his room. As tensions mount, it will be interesting to find out if he escapes his crazy wife successfully. It becomes borderline comical when James despairingly asks: "You call this home?" before adding: "Lock me up like some animal?"
But things hit a serious note when Emma gets increasingly panicked and James confirms that she is suffering from mental health issues, telling her: "Listen to me, let me get you the help you need."
Emmerdale airs on Wednesday at 7pm on ITV.