Unlike some soaps (here's looking at you, Coronation Street and Eastenders), the goings on over the Christmas period in the Yorkshire Dales haven't been quite so dramatic. But that doesn't mean that it didn't all kick off in its own Northern way.

Christmas Day (25 December) saw Zak Dingle becomes increasingly worried that his secret affair with singer Joanie would be exposed after his daughter Belle witnessed the pair kissing the day before. However, the youngest member of the Dingle family kept his secret but vows that she can't forgive her father for what she saw.
Later, Zak concluded that he wants a future with Joanie and revealed to his family that he's leaving them to do so – an action which causes both wife Lisa and mistress Joanie to reject him, leaving him with no-one to turn to. Zak's son Cain gives Joanie a warning to stay away from the family, as well as a family-wide banishment to his father.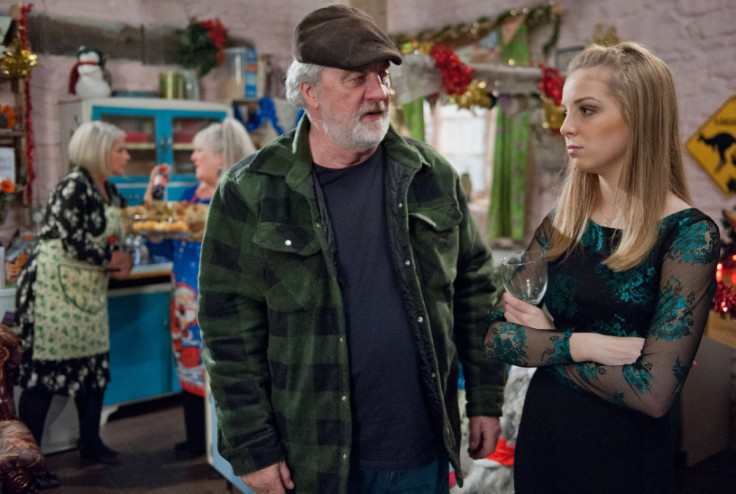 Zak's developing storyline is certain to be one to focus on in the upcoming few days going into 2016, with all this going on. Speaking to The Mirror, Steve Halliwell, who plays Zak, said: "He could well become suicidal. He has lost absolutely everything. How can he carry on? If the family all shut off their love, it will be devastating for him."
Turns out, Cain wasn't just involved with the drama of Zak's ongoing love life either. In another notable episode, he discovered that Aaron has begun self-harming again, thanks to the upset he's been caused by his father Gordon turning up unannounced in the village. Cain is unaware that Aaron is also troubled by the fact that he helped Ross stage a warehouse robbery earlier that week, and that the stress of the police and DS Hart closing in on them is getting to Aaron too.
Similarly, Robert is puzzled when Hart tells him they have evidence of Ross being at the scene of the shooting. Ross swears to Debbie that he had nothing to do with it and she accepts his promise, but it's clear that Ross is feeling the net tighten around him.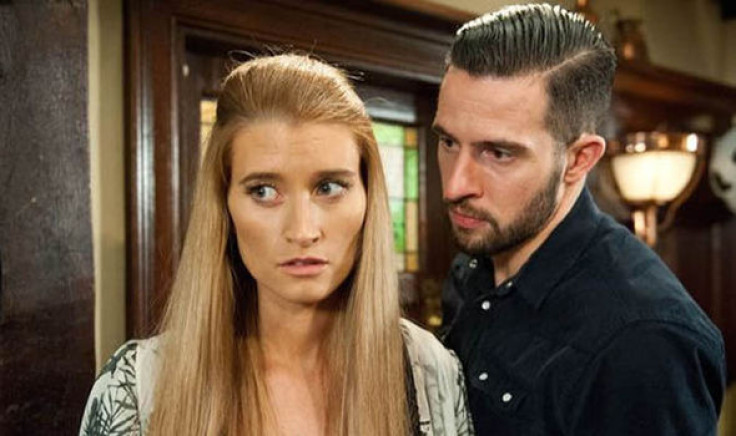 New Year's Eve's episode sees Ross stage a proposal to Debbie, however, he makes a huge blunder when after turning the garage into a love grotto, he leaves the engagement ring at home. If he goes through with popping the question and with Debbie known to be temporarily leaving the soap on New Year's Day, what will her answer be?
Elsewhere in late December episodes, Eric Pollard looked to remain cooped up in his house, still miserable about the outcome of Chrissie's trial in his attempt to prove that she killed his late wife, Val. However, events took a turn when Eric was forced to follow his mischievous dog Cheryl out into the village.
On his short trip, he faced a somewhat Christmas Carol-like experience which saw him facing his his past, his present and what is to come, which demonstrated to him that he needs to somehow move through his pain and anger. Later, he explains to David that he never got to say goodbye to Val, which the former sees as healthy progress.
In happier realms of the soap, Laurel and Ashley announce to their friends and family that they are officially back together, and will face the tough times that lie ahead due to Ashley's ongoing dementia, as a unit. Paddy and Rhona continue their process to adopt a child.
Emmerdale will air on New Year's Eve (31 December) and New Year's Day before continuing on 4 January. It will be broadcast at its usual time, 7pm GMT, on ITV.
For more entertainment news follow A-List on Twitter @Alistinsider