After a not-so-merry Christmas, the residents of Weatherfield are hurtling towards the New Year carrying a bag of full of misery, woe and betrayal courtesy of the festive season. The ITV soap delivered on the drama with some characters finally getting their comeuppance and earth-shattering secrets ruining what is traditionally the happiest time of the year.
Carla's paternity shock
Carla got more than she could stomach when Johnny decided to finally drop the bombshell that he is her biological father. Viewers who tuned in over Christmas got some twisted festive cheer when it was revealed that Carla, who became a Connor through tying the knot with the late Paul, married her own cousin. After she demands to know why he decided to come clean, he admits that Rob has been blackmailing him from behind bars.
The drama will not end for the Connors any time soon as they prepare to ring in a new year. Viewers will watch as the news that she was in an incestuous relationship sends Carla on another downward spiral. She will fall back into her old gambling habit on New Year's Day when she heads to the casino to drown her sorrows and falls into the arms of Robert. As she struggles to process the bombshell revelation, can she find the strength to be honest with her half-siblings Aidan and Kate?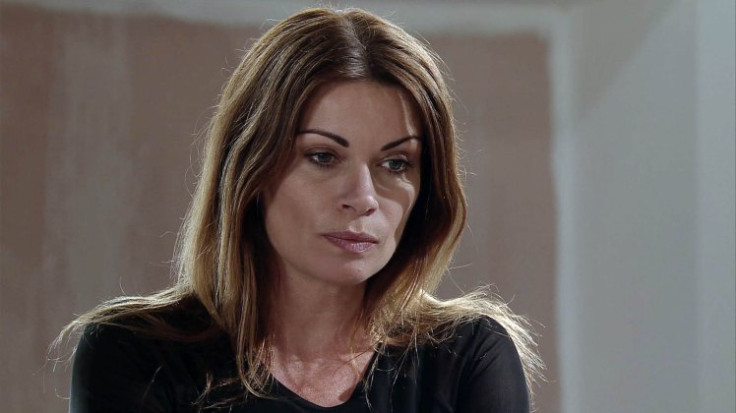 Despite having a few happy moments on Christmas Day, Tracy has been rounding off the year at her manipulating best. Nonetheless, the feisty brunette, whose name has become synonymous with revenge on the cobbles, got a taste of her own poison when she was played by her killer ex Rob Donovan and her one-time doting boyfriend Robert.
During a visit to Rob in prison, he tricks her into thinking that they have a chance of reconciling before dashing her hopes with some harsh words. After their heated encounter, she decides to stick with Robert realising he would be the best step-father for Amy.Tracy later confides in Todd that she thinks Robert is planning to propose, unaware that Robert has gone to visit Rob in prison, where a bitter Rob has divulged the details of their conversation and Tracy's plan to leave Robert for him. As a result of her deception, Robert pretends he is about to propose at the Rovers before dumping her for good.
"I think she's actually got to the stage where she just wants a bit of peace," said Kate Ford, who plays the calculating brunette. "Since her mum Deirdre passed away, all Tracy wants is a settled life with her daughter and to have a lovely family Christmas."
Will she finally turn over a new leaf in 2016? With rumours that she will leave Carla for dead after finding out about her husband's fling with the Underworld boss, it's unlikely.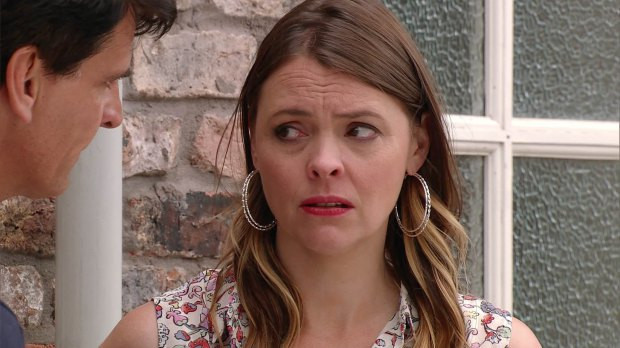 Tyrone proposal mix up
Sinead was left mortified after a mix up on Christmas day meant she thought Chesney was popping the question. Tyrone produced some crackers as they tucked into their turkey explaining that each one was personalised. After pulling the wrong cracker she was thrilled to discover an engagement ring in it. Her joy was short-lived because Tyrone quickly retrieved it and explained the ring was actually intended for Fiz. The awkward exchange left Chesney embarrassed. Tyrone finally got it right as they lead the girls out on to the street to reveal Lapland, and Fiz gladly accented as Santa pulled up.
Expect more explosive storylines and bags of drama in 2016 because blackmailing builder Pat Phelan and child-snatcher Jenny Bradley are set to return to the street.
Coronation Street will air two 30 minute episodes on New Year's Day (1 January 2016) on ITV .