Ex-Emmerdale star Leah Bracknell has revealed she is battling terminal lung cancer. The 52-year-old actress, who played Zoe Tate in the long-running TV soap for 16 years, has set up a fundraising page to get life-saving treatment at a specialist clinic in Germany.
Writing on her GoFund.me page, the actress described how she received the devastating news of her condition last month. "My abdomen suddenly ballooned and within a matter of a few days I looked heavily pregnant. I could barely walk or breathe," she explained. "Then, one Saturday night at the beginning of September I ended up in A&E.
"I was subsequently given an emergency procedure to remove a large amount of fluid from around my heart. However, the bad news is that I have been diagnosed with lung cancer, stage 4. In their opinion, that means it's terminal, not curable, not operable.
"A fairly brutal and bleak diagnosis but one I am determined to challenge and see from the perspective of 'a glass half full', going against a lifetime of pessimism, negativity and fear!," said Bracknell in the post.
She added: "Please imagine me writing this and speaking in quite an upbeat and cheerful voice. Do NOT imagine me sitting here writing through a veil of tears. I am not. Or feeling sorry for myself. I am not (yet)."
The mother-of-two starred as the first lesbian character to appear in a UK soap, and won Best Exit at the British Soap Awards when she left the show in 2006.
She relocated to Worthing, Sussex along with partner Jez Hughes, where she taught yoga and meditation. Appealing for public support, Jez wrote an emotional message on the fundraising page, describing how Leah had "given so much to so many" over the years.
"As an award winning actress and the first lesbian in soap, she helped raise awareness of LGBT issues and later her sensitive portrayal of a Schizophrenic breakdown, brought a lot of attention to mental illness," he wrote.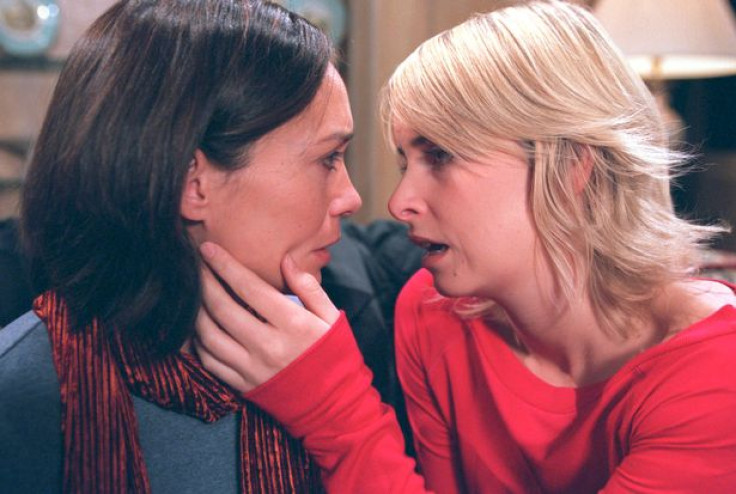 "To us, she is Ali, wonderful mother of two, loving partner and daughter. To me she has given love, patience, kindness and shone an incredible light in my world.
"We want to make sure the light she shines radiates for a long time yet, and are all determined she can beat this. We desperately hope that we, her friends and loved ones, can raise the funds she needs for a potentially life saving treatment. Time is of the essence."
According to Mirror Online, the couple are attempting to raise £50,000 to pay for Bracknell's treatment at the private Hallwang clinic in Dornsetten, Germany.
The hospital's cutting edge techniques have seen previously diagnosed "incurable" cancers put into remission.