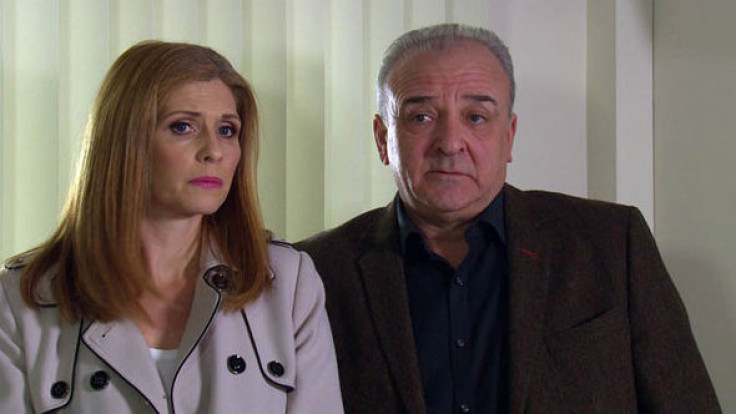 Emmerdale actress Samantha Giles – a self-proclaimed "witch" – lured back her missing cat by leaving a trail of her own urine around her home.
The 45-year-old actress, who plays Bernice Blackstock in the ITV soap, was left devastated when her beloved feline named Bob – who suffers from epilepsy – vanished into thin air.
But Giles sprinkled her own urine along her street and used dowsing rods in a desperate effort to be reunited with her cat. The actress has also admitted to practising Wicca – a form of witchcraft.
When the soap star was about to give up hope on Bob's return, he strolled back home nine days after he went missing.
Giles said: "We really didn't expect him to come home on his own. We'd been out to a charity event that night and when we came home, our babysitter shouted from the kitchen 'Bob's back'!
"She was crying too because it was such a relief. We were euphoric," she added.
Giles – who earned a TV Quick Award for Best Actress for her role as Bernice in 2000 – has also starred in Where the Heart Is, Doctors and Hollyoaks.
She admitted it was desperation that led her to taking the unconventional approach to locate her beloved pet after someone told her that cats follow the smell of urine.
She said: "I cried every night while he was gone. [Cats] are like a member of your family.
"I was told by a woman from a lost cat Facebook page that you can empty the Hoover bag down your path and cats can pick up the scent.
"She also told me that if you use diluted urine and do a trail around the streets with that, it can also help cats pick up the smell of their home."
The star also divulged that she'd hung out dirty laundry and Bob's bed on the washing line to entice him home.
She added: "You'd do anything, wouldn't you, to get them back? Then my friend came out with her dowsing rods and we tried to find where he might be."