Danny Dyer recently took a break from EastEnders to "sort himself out" amid concerns he had been drinking too heavily, but the blip hasn't seem to have affected his pay cheque on the BBC1 soap.
The 39-year-old actor – whose breakthrough role was in Human Traffic – earns much more than his Walford co-stars despite being a relatively new character, joining in 2013.
Dyer is said to be raking in an eye-watering £400,000 for his role as Queen Vic landlord Mick Carter, making him the best paid star on the soap and almost £100,000 better off a year than the next highest earner.
Actor Steve McFadden – who stars as Albert Square's most famous hardman Phil Mitchell – earns £310,000, according to reports. McFadden, 58, joined the soap opera in 1990 and has become one of its most recognisable faces.
And Adam Woodyatt, aka Ian Beale since 1985, reportedly brings home £260,000 a year. Of the female stars, June Brown is the highest earner and she is believed to be signing a huge contract to stay on the soap until at least March 2018.
The 90-year-old actress, who plays the iconic cigarette-smoking Christian Dot Cotton, has been offered £300,000 for her role on the soap.
A source said: "Bosses at the BBC like to open talks early so things don't go down to the wire.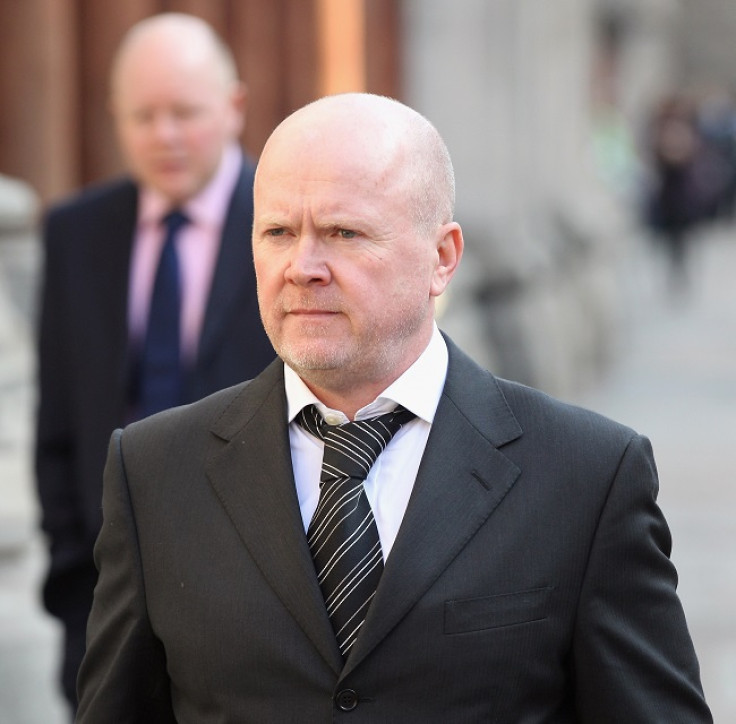 "They realise June isn't getting any younger but she has intimated that she wants to carry on in the role as long as she feels able, so that is great news."
Dyer has recently taken some time out from the soap to focus on his wellbeing after his hectic schedule and partying ways left him exhausted. He since jetted out to South Africa as he took a month-long break from the show. He was spotted arriving back on set during the first week of April.
The Sun reported earlier this year that Dyer and McFadden nearly came to blows on set. The scene was said to have caused an intense atmosphere that made the rest of the cast feel uncomfortable, and Dyer allegedly told friends that he wanted to punch McFadden.
A source said: "EastEnders might be trying to paint a picture of harmony but it couldn't be further from the truth. It's Steve who has more support. A lot of people find Danny a nightmare to work with."
EastEnders continues tonight (10 April) at 8pm on BBC1.