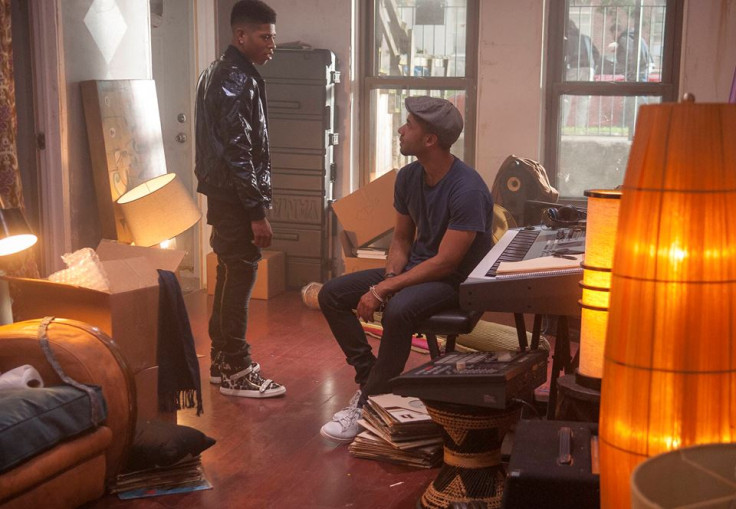 The ratings for Fox's new hip hop series Empire are hitting a series high in viewership for the fifth straight week since its premiere.
The series's all new next episode will air Wednesday, 18 February on FOX.
Episode 7 is titled, Our Dancing Days, where, Cookie and Anika will battle over Empire Entertainment.
The official synopsis reads as follows:
At the beginning of the season, we learn that Lucious is pitting his three sons — Jamal, Hakeem and the non-musical Andre — against each other to compete for the future throne of Empire Entertainment.
Since Andre is not a singer, he is out of the picture, but that does not stop him and his wife from planting seeds of jealously between Hakeem and Jamal. This is so they keep feuding while he gets Empire.
In the premiere episode, fans learn that Jamal has little hope of inheriting his father's company because he is gay, and according to Lucious, homophobia in the African American community essentially rules him out as a contender.
But with Cookie as his manager, Jamal is climbing the fame ladder with his hit single, Tell The Truth, a lyrical homage to his estranged relationship with his father, and speaking out about his sexuality.
In episode 6 titled, Out, Damned Spot, Jamal (Jussie Smollett) and Hakeem (Bryshere Y Gray) both complete their first singles which they believe will be hits.
Hakeem's Drip Drop music video is topping the charts, while Jamal's Tell The Truth is making a buzz in the music industry.
Also, in episode 5, the brothers become prey to Andre's plans. Jamal believes that Hakeem sends his men to his recording studio to mess with his song, which in reality was a masterplan of Andre.
Empire showrunner Ilene Chaiken talks about the new confident Jamal in the upcoming episodes.
Chaiken told The Hollywood Reporter: "Ultimately and most importantly, it is who Jamal really is: he is the strong one. He's extremely talented, but he also has a strength that qualifies him in an unexpected way ... and his strength is both innate and a result of the hardships of his life. Ironically but also somewhat intentionally, all of the horrible things that Lucious [Terrence Howard] did to him have made him stronger."
Chaiken also talks about Hakeem, the arrogant one, and compares the two brothers.
"Hakeem and Jamal are flip sides of the same coin, coming at the same goal from opposite directions," she said.
"Hakeem was always told this was his birthright; [he] was entitled. But he didn't have to fight for it and doesn't have as strong a sense of self as Jamal. It seems to be bluster; he's filled with self-doubt while having to pose as somebody who feels entitled to the thing that he's been all but promised."
Who will get the Empire Business - Hakeem or Jamal?
Let us know what you think.
Watch the promo for the all-new episode here: