The 100 season 3 premieres this Thursday, 21 January, where fans will finally see Clarke Griffin, Bellamy Blake, Octavia and other fan favourite characters on their TV screens. Bob Morley, who plays Bellamy, talked about the possibility of a romantic connection between his character and Clarke.
Morley told Entertainment Weekly, "I don't necessarily think that Clarke was holding him back from having a love interest. There's definitely a connection there, but I don't think that it was ever a romantic connection. There's an admiration between the two of them."
The season 2 finale saw Clarke leaving Camp Jaha, but Bob Morley still hinted at the possibility of romance, and revealed, "A lot can happen in three months."
The actor also said that the season 3 opening episodes could see Bellamy in some romantic fashion now that he is not so focused on war. Morley added, "[There's] the time jump to three months of relative-ish peace, then, there's the option for him to open his eyes to that aspect of life."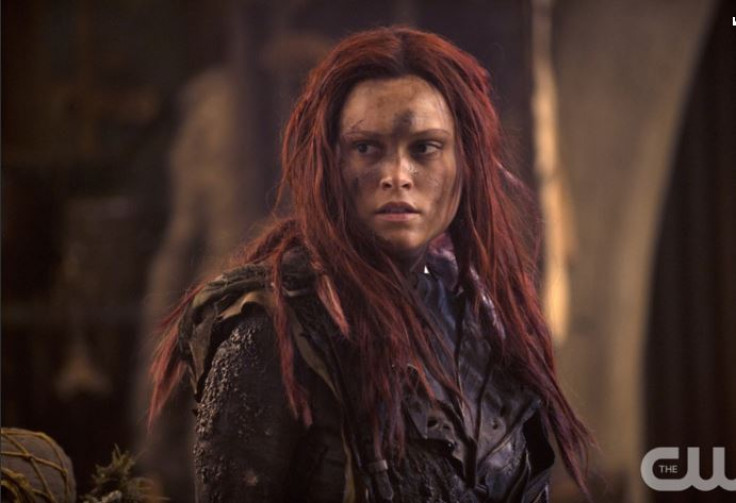 Eliza Taylor, who plays Clarke, teased new challenges for her character after she leaves Camp Jaha in the season 2 finale. Taylor said in an interview, "She can't deal with the fact that she has hurt as many people as she has. In a very unlike-Clarke fashion, she runs away, which is weird for her. But it has been really fun twist for me to play her."
Fans will see Clarke fighting a panther in the upcoming episode. Taylor teased, "She doesn't want to deal with her emotions, or the things she has done, so she tries to be someone else. And in the 100 universe, that means really... having to wrestle panthers."
"It was really fun to shoot, we had a live panther on set. I have never seen an animal like that so close to me... it was so cool. She's gone super-warrior mode," the 26-year-old actress added.