England anti-terrorism: Six arrested in dawn raids in London and the Midlands
Properties are being searched and police are asking people to remain vigilant.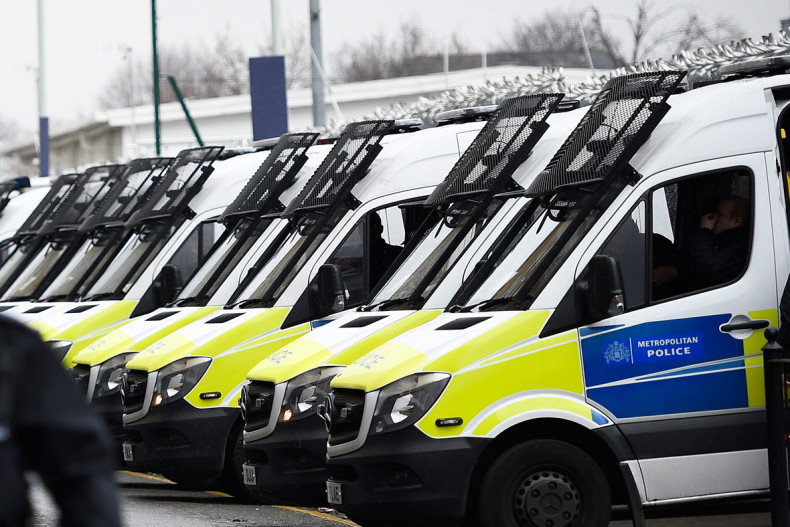 British counter-terrorism police have swooped on properties in London and the Midlands, leading to six arrests. Four men from Derby, aged 22, 27, 35 and 36, a 27-year-old man from Burton on Trent, and a 32-year-old woman from London are being held "on suspicion of engaging in the preparation of an act of terrorism".
The investigation, conducted by the North East Counter Terrorism Unit (CTU), saw multiple properties searched during dawn raids on Monday (12 December).
The CTU stated: "We recognise that local people may have concerns as a result of these arrests and local officers will be out in the area as usual to speak to anyone who may have concerns.
"We would ask people to remain alert and vigilant but not to be alarmed and we are grateful for the assistance, support and understanding of people locally."
The current threat level for international terrorism in the UK is "severe", which means an attack is deemed as being "highly likely". People are being urged to remain vigilant during the Christmas period as the Islamic State (Isis) retreat in Syria could spawn an increased likelihood of attacks on European soil.
In October the National Crime Agency warned that Isis-inspired terrorists were using the black market to buy machine guns for a potential attack. Last week in Germany two teenagers were arrested on suspicion of planning an Islamist attack inspired by the Isis.