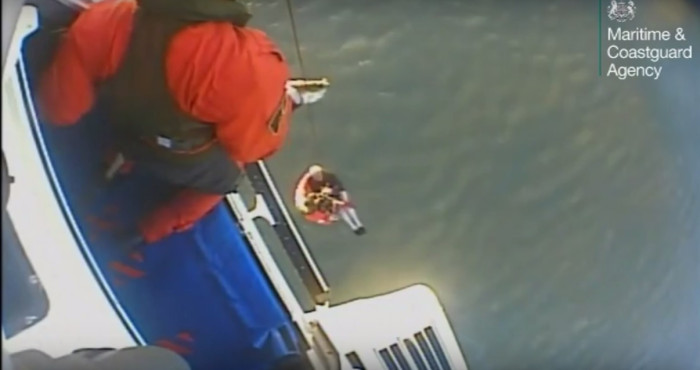 The UK Coastguard has suspended the search for a third missing fisherman from a Belgium-registered boat which capsized in the English Channel off Kent on Tuesday (27 December). One person was rescued alive from the wreck, another showed signs of life but died soon after being rescued, and a third remains missing for a second night in the icy water.
The 55-foot vessel overturned at about 11pm on Tuesday. On Wednesday morning a crew member was spotted clinging to the upturned hull by a passing merchant vessel - reported to be an oil tanker - and rescued at 7.30am.
Local RNLI press officer John Ray was quoted by The Sun as saying: "The man who was rescued said that he saw at least one of his crewmates washed over the hull. He was spotted this morning by a passing ship. It found him clinging to the boat and they got him off the hull and raised the alarm with the coast guard."
An extensive search was conducted by lifeboats from Harwich and Ramsgate as well as a Coastguard helicopter and a Belgian rescue vessel 20 miles northeast of Ramsgate. The upturned hull was searched by two divers specially brought in from Belgium but was found to be empty.
"This has been an extensive and comprehensive search of the area," said UK Coastguard duty controller Kaimes Beasley. "We are standing down the search this evening because of the fading light. It is unlikely that the search will resume in the morning, unless we get further information that will help us find the third crew member."
Beasley added that even though conditions were mild it wouldn't be possible to survive for more than a few hours in the water. "Weather conditions overnight were relatively benign, winds were not terribly strong and the sea had been calm. Either way, it is still the North Sea in the winter and would have been very cold. There is a significant risk in terms of hypothermia."