The New York division of the US Drug Enforcement Agency (DEA) has charged a Colorado resident after the city's largest ever seizure of the synthetic opioid, fentanyl.
Carlos Ramirez, 25, was charged with criminal possession of a controlled substance in the first and third degrees and has had bail set at $200,000 (£151,000) bond or $100,000 (£75,000) cash.
The Office of the Special Narcotics Prosecutor for the City of New York, Bridget G. Brennan, said on Tuesday (1 August) that Ramirez had been arrested on 19 June after a DEA sting into drug trafficking in city.
Members of the financial investigations team were conducting surveillance when they spotted Ramirez place a cylindrical package wrapped with black tape on the floor of his car around 11:40pm, authorities said.
After Ramirez informed them of his room number at a nearby hotel, officers entered the Umbrella Hotel and discovered a black duffel bag filled with 17 similarly wrapped cylindrical packages, one of which was punctured, revealing a "tan powdery substance resembling heroin inside", the Office of the Special Narcotics Prosecutor said.
Lab testing showed that the substance was not in fact heroin but fentanyl, a synthetic opiod which authorities said is around 50 times stronger than heroin and leading to a rise in fatal overdoses.
The DEA seized 18kg of fentanyl. According to authorities a dose of two or three milligrams alone can be deadly - meaning the haul could have led to millions of possible overdoses.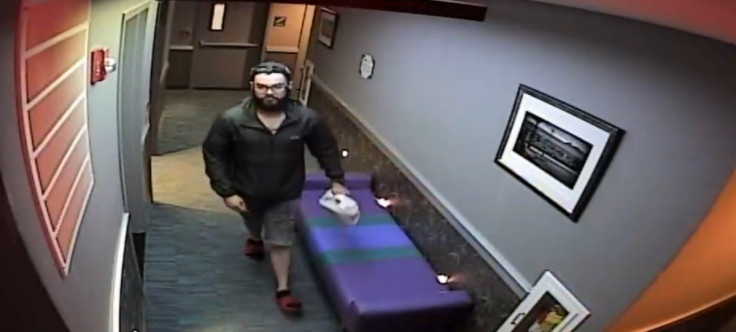 DEA Special Agent in Charge James J. Hunt said: "It is a fact, opioid traffickers are mixing heroin with fentanyl because it is more potent and more profitable.
"In turn, heroin users are putting their lives in drug dealers' hands every time they buy a bag. A fatal dose of fentanyl is only two to three milligrams - the size of two to three grains of salt. Dealers are not chemists and law enforcement is diligently tracking them down to get fentanyl, heroin and diverted prescription medication off the streets."
Special Narcotics Prosecutor Bridget G. Brennan said: "The potential for widespread loss of life was averted only through the investigative skill and fortunate timing of law enforcement officers.
"They seized forty pounds of deadly fentanyl, casually tossed on top of a vending machine in a Bronx hotel hallway, the largest single recovery of fentanyl by the DEA in New York".