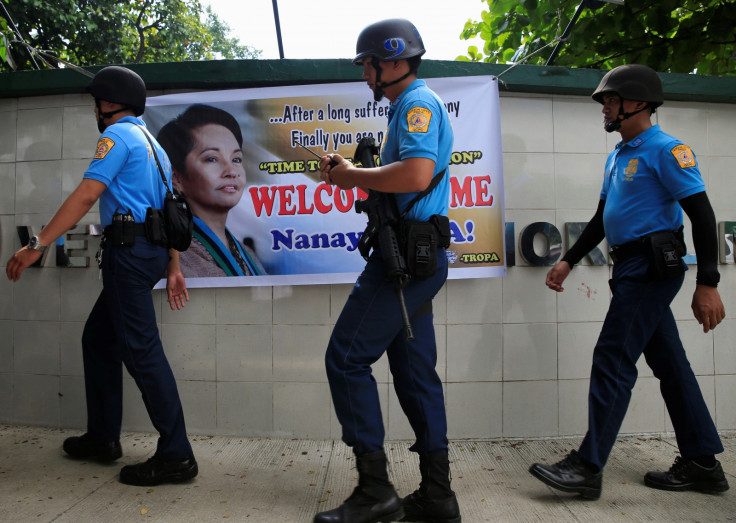 A 1,200-personnel strong police force in a Philippine city was recently sacked following public outrage over incidents of killings and robberies allegedly carried out by the policemen. The same police force was reportedly adjudged the Best City Police Station in August.
The decision was taken a day after video recordings emerged showing several policemen of the Caloocan City Police force raiding an elderly woman's house and stealing money and valuables, regional police chief said on Saturday (16 September).
The police force was already facing allegations of killing two teenagers in "cold blood". Kian Loyd delos Santos, 17, was killed on 16 August in what the police said was an anti-drugs operation, but his family refute the claims. Three policemen of the Caloocan City Police force are facing investigation in the case.
Another teenage boy, Carl Angelo Arnaiz, 19, was recently killed. Police had claimed that the teenager was trying to rob a taxi driver and had even shot at the police personnel who caught him. The taxi driver has testified he saw Arnaiz alive in the police custody.
Caloocan, a part of the National Capital Region of Metropolitan Manila, is divided into several precincts. National Capital Region Police Office (NCRPO) chief Director Oscar Albayalde, who ordered the removal of the city police force, said the sacked policemen will be replaced in batches.
He added that only Caloocan City Police chief Senior Superintendent Jemar Modequillo and his deputy, Chief Inspector Ilustre Mendoza, were spared as they were recently appointed earlier in September.
"We will start with the city's police precincts 2 and 7," Albayalde said of the replacement process. He ordered the 1,200 personnel of the Caloocan City Police to undergo retraining and reorientation for 45 days following which they will be reassigned to other police units.
The capital region's regional public safety battalion, a combat-trained unit, would temporarily replace all the sacked personnel in Caloocan's headquarters and seven precincts, the officer added.