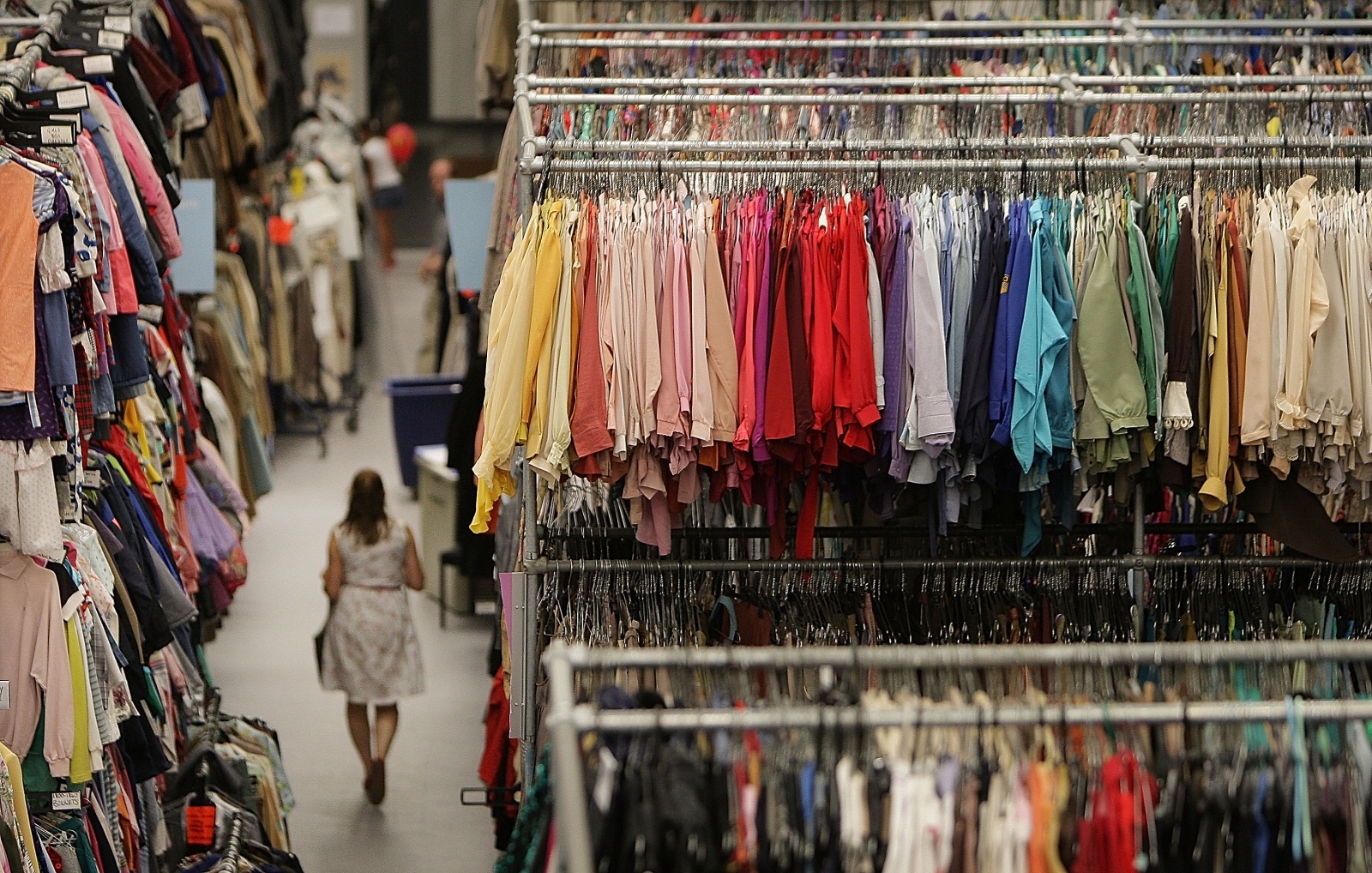 After 10 November the women of the UK may as well stop bothering to turn up to work because, thanks to the gender pay gap, they will effectively stop being paid for the year.
Equal Pay Day was launched by the women's rights charity The Fawcett Society to raise awareness of the fact that many employers still fail to treat men and women equally, despite legislation being put in place 30 years ago to level the playing field. Warning that progress has stalled over the past three years, the organisation predicts it will take 100 years for the gap to close in the UK.
From lawyers to cleaners, women in every walk of life are affected. But for those in retail the gap is felt more keenly due to lower-than-average rates of pay.
Workers must also often deal with an aggressive sales culture, long hours, the emotional labour of dealing with rude and demanding customers and a poor work-life balance, Yasuhiro Kotera, the academic lead on counselling at University of Derby Online Learning, told IBTimes UK.
"Being a woman in retail is definitely one of the toughest jobs, and it is worthy to note that this industry employs 2.8 million workers, and 60% of them are women," says Kotera.
A recent study by the Chartered Management Institute found that women in management roles in the retail sector are paid almost a fifth less than their male counterparts. This amounts to £4,315 a year on average.
In fact, some women are in earning less than the minimum wage in instances where firms require employees to pay for their uniform or other clothing without an allowance out of their already low pay, Marian Derham, partner in employment practice at the law firm Harbottle & Lewis, tells IBTimes UK.
On top of this is low job satisfaction. A recent survey by Glassdoor found that four in 10 companies voted as the worst places to work in the UK were in retail. Separate research by the survey website Qualtrics found that a third of retail workers admit they hardly ever look forward to work in the mornings – rising to 43% in London.
To add insult to injury, shopwork and similar jobs are often regarded as "easy", David Williams, a spokesperson for the Union of Shop, Distributive and Allied Workers, tells IBTimes UK.
"We have concerns that retail work is often portrayed as an easy job, but we would strongly argue that is mentally and physically demanding work. The interaction with the public can be a pleasurable part of the job, but can also be difficult and sometimes dangerous."
Violent threats and abuse against shopworkers are so rife that Usdaw is putting the slogan "abuse is not part of the job" at the centre of its annual Respect for Shopworkers Week campaign.
"The job is also physically demanding and there are often health and safety concerns that can be overlooked," he adds. "Just some of their day to day tasks include: moving up to a tonne of produce every four hours across checkouts; pulling cages full of produce; bending, reaching and lifting heavy items to replenish shelves; coping with extremes of temperature and time limited breaks; standing or sitting for lengthy periods of time; and dealing with regular changes to working hours, often at short notice."
The retail workforce is also hugely broad, encompassing women both as young as 16 and well past the age of retirement. "Young women are increasingly finding themselves in low-paid work, can be expected to work a lot of unsocial hours, feel unable to refuse demands to work overtime and can be more likely to be subjected to abuse and sexual harassment from customers," says Williams. Older women, meanwhile, can struggle to retire, and are expected to work at the same pace as younger counterparts.
"Decades of research has also demonstrated that in general, lower-paid, lower-status jobs tend to have less control over their daily work and suffer higher levels of stress, with substantial consequences for health and life expectancy," highlights Annie Quick, Subject Lead for Inequality and Wellbeing at the New Economics Foundation.
Inflexible working patterns can make it harder to schedule doctor's appointments, which impacts pregnant and older women the most.
"At a time when the retail sector is expecting staff to work more flexibly, pregnant women are often seen as a cost and a burden because they can't always offer the flexibility other workers can," adds Williams.
And like all women, those who work in retail are more likely to be lumbered with housework on top of their jobs than men, says Quick.
"Women still undertake much more than their fair share of unpaid work, for instance caring for children and the elderly at home. This means they are more likely to work part-time, which also brings with it a pay penalty – i.e. they're being paid less per hour because they're part-time."
Part of the issue may come down to the fact that only 10% of retail executives are female, despite being the largest sector in the UK economy and the largest employer of women in the UK aside from healthcare.
"The glass ceiling in retail has yet to be broken," Derham argues.
"Senior level representation is an issue with gender equality in the boardroom still being a pipe dream. It is ironic, considering that much of retail's consumers are women, that they are as yet unrepresented at the upper echelons.
One woman who worked in clothing stores told IBTimes UK: "Retail is tough, we work long hours, on our feet for all of the day and face sometimes very difficult and demanding clientele. Most retailers do it for the love of fashion, people and commission combined."
The message this Equal Pay Day is clear to Quick. "If we want to close the gender pay gap, we not only need to challenge pay gaps within industries, we also need to learn to value and appreciate industries traditionally dominated by women," she says.
"Today's gender pay gap is a stark reflection of the gender bias at the heart of our society that, for hundreds of years, has systematically degraded and undervalued work in the foundational economy on which we all rely."