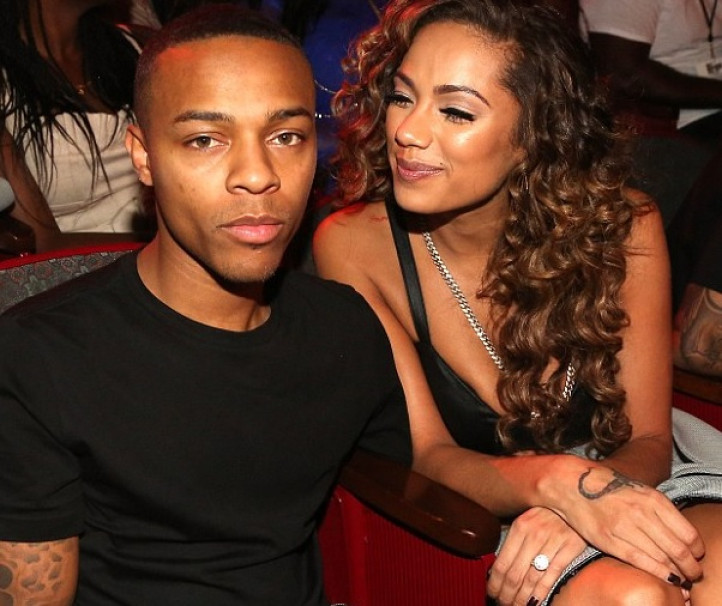 Former Love & Hip Hop star Erica Mena has opened up about her split from CSI: Cyber actor Bow Wow, claiming she was infatuated by his potential. The couple recently called off their engagement following the death of their unborn child.
The couple went public with their romance in September 2014, with some believing it to be a publicity stunt. They were set to tie the knot in a destination wedding in April but it was postponed to the summer. "We're really spontaneous. That's what's great about us. We break rules. We have our own rules," the rapper told People magazine at the time.
But the ceremony never happened and by August there were rumours circulating of trouble in paradise with further reports claiming Bow Wow was fuming about a post in which Mena opened up to the public about the child she miscarried.
After weeks of speculation over her relationship status, Mena shared a post on Instagram that read: "I've got a bad habit of becoming infatuated with a person's potential. I get so intrigued by what they initially show me that I begin to imagine all the greatness that could come from it. Never once stopping to think that, sometimes, people don't live up to their potential."
She later added: "You are apart of past but know I did pick you for a reason. I don't feel bad at all but I apologises you didn't see you greatness. Noe you can apologise for not living up to it." [sic]
Bow Wow, real name Shad Moss, slammed Erica Mena for revealing details about their loss, calling her an attention seeker, and things went sour for the couple.
In June, the CSI: Cyber actor faced fierce backlash when he claimed he had "created" the TV personality in a comment on an Instagram photo of Mena star wearing a revealing outfit. He wrote: "All me! Top to bottom! Look at what I created!"
When asked by a follower to clarify his comment he responded: "Just what I said! Thats all me. Look at her from a year ago to now. She dress diff hair diff swag different. Thats me! [sic]. As a man its our job to put our women on and up so high on pedal stool they become unreachable boy! [sic]
He continued: "Thats what I do! I seen sumn in her NO ONE saw! Now yall JUST SEEING IT [sic]."