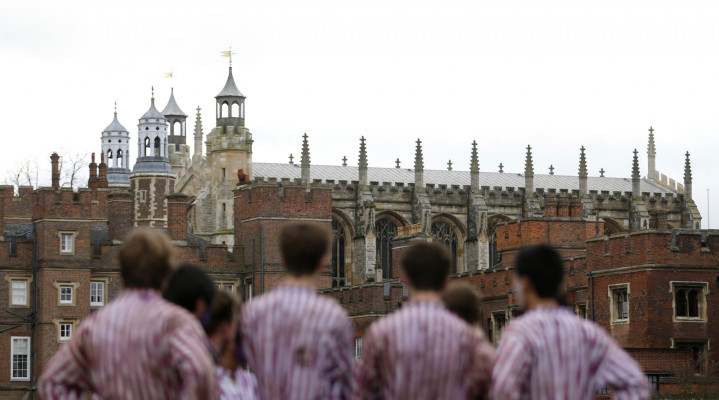 The headmaster of Eton College, Tony Little, is to take up a new job as the Chief Education Officer of Dubai-based Gems in September.
Little, who was appointed the schoolmaster of Eton in 2001 and plans to retire in 2015 from the role, will oversee the "educational excellence" of the global network of independent schools.
Gems operates more than 50 schools across 19 countries in the Middle East, North America, Europe, Asia and Africa.
"Gems' focus on providing a quality education to pupils of all ages across the world makes joining them a wonderful opportunity," Little said.
"I look forward to contributing to a pioneering education organisation that is leading innovation in schools throughout the developed and developing world."
Sir Michael Tomlinson, a former head of watchdog Ofsted, told IBTimes UK that the appointment was "hugely significant" for the group.
"Little comes with a fantastic record of leadership in schools and education," Tomlinson said.
"Not only in independent schools, but also because he has been involved, through Eton, with a number of local state schools."
Gems' charitable arm, the Varkey Gems Foundation, teamed up with former US President Bill Clinton to launch the first Nobel Prize for teachers.
Clinton, honorary chairman of the Varkey Gems Foundation, said the prize recognises an exceptional teacher who makes an outstanding contribution to the profession.
The winner will receive $1m (£640,000, €800,000) in equal instalments over 10 years.
The charity will provide the winning teacher with financial counselling over the period.