EU chief Donald Tusk accused of colluding with Moscow over fatal Smolensk plane crash
Polish government is effectively accusing the former prime minister of diplomatic treason.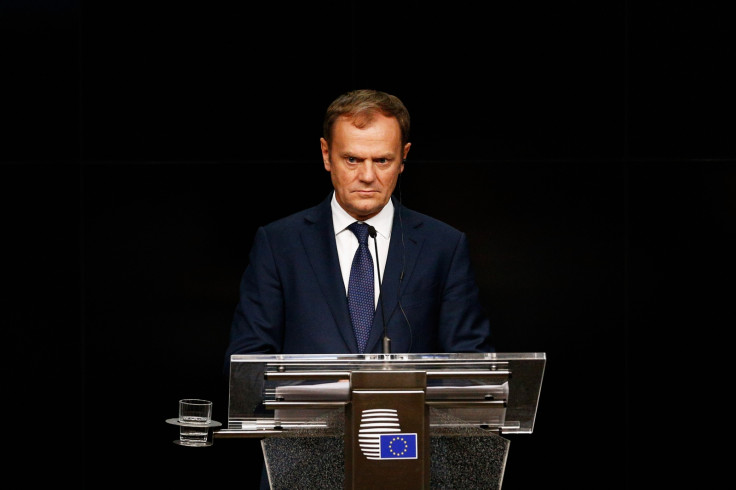 Poland's defence minister has accused the European Council president Donald Tusk of diplomatic treason for allegedly hampering Polish investigations into the deadly 2010 Smolensk plane crash.
In a deposition to the military department of the National Prosecutor's Office, the defence ministry led by Antoni Macierewicz accused Tusk of "abuse of trust in foreign relations", Reuters reported.
The ministry is referring to the way that Tusk, who was prime minister of Poland between 2007 and 2014, handled the aftermath of a 2010 plane crash in Russia that killed then-President Lech Kaczynski and 95 others.
The notice to the public prosecution accuses Tusk of agreeing with then-Russian Prime Minister Vladimir Putin, in 2010, to terms detrimental to Poland's chances of fully investigating the tragedy.
"Tusk made an illegal contract with Vladimir Putin to the detriment of Poland and should bear criminal responsibility for that", Macierewicz told Polish newspaper Gazeta Polska Codziennie on 21 March.
According to Reuters, Tusk has frequently denied any responsibility for the crash, which a previous investigation labelled as an accident, but his office has declined to comment on the latest allegations.
The EU chief is embroiled in another investigation into Polish relations with Russia following the plane crash. Polish state news agency PAP reported, on 13 March, Tusk failed testify at the prosecutor's office in an investigation into the collusion of Polish intelligence with Russia's secret service in 2010.
The prosecutor's office has 30 days to decide whether to investigate the defense ministry's claims, the most serious accusations made against Tusk to date in a long history of rivalry with Poland's ruling far right Law and Justice (PiS) party.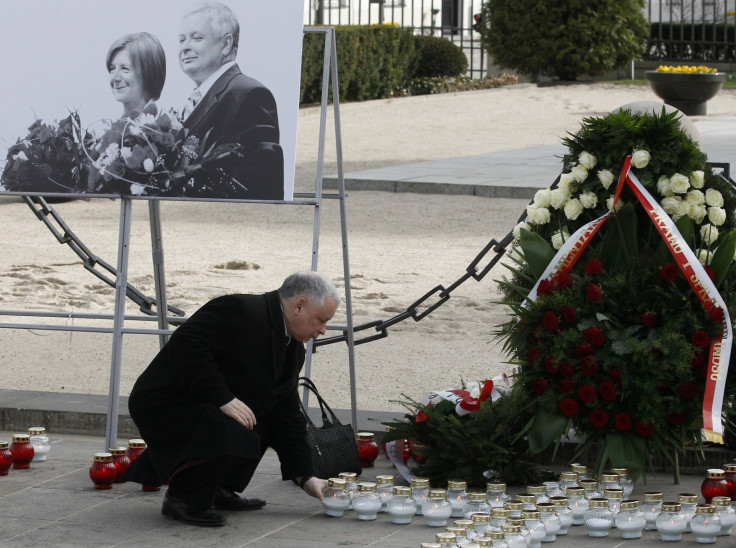 Party leader Jaroslaw Kaczynski, the late president's twin brother, said in 2012 he held Tusk "politically" accountable for his sibling's death. "In the political sense you bear 100% responsibility for the catastrophe in Smolensk," Kaczynski told Tusk during a parliamentary session.
The surviving Kaczynski brother has famously struggled to deal with the loss of his sibling and political partner. He has worn a black suit and tie in public ever since and regularly visits his brother's grave. He rarely speaks to the press and shies away from the limelight, although he is widely regarded as the one who calls the shots in the party.
In November, 83 bodies were to be exhumed as part of a new investigation into the plane crash to probe the possibility of an assassination rather than a fatality.
Speaking at a public event on 10 November, the day before Poland's independence day, Kaczynski reinstated the importance of the investigation: "There will not be a free Poland, a truly free Poland, without the truth, without a proper honouring of those who died, without a closure of this case which has cast such a long shadow on our national and social life," he said.
The Polish government's hostility over Tusk is no mystery, as they made the unprecedented move to challenge the re-election of their own countryman at the EU Summit in Malta on 9 March. It failed, as Tusk was re-elected for a two and a half year term.
© Copyright IBTimes 2023. All rights reserved.