EU migrant crisis: Slovakia criticised for no-Muslim refugee policy and taking only Christians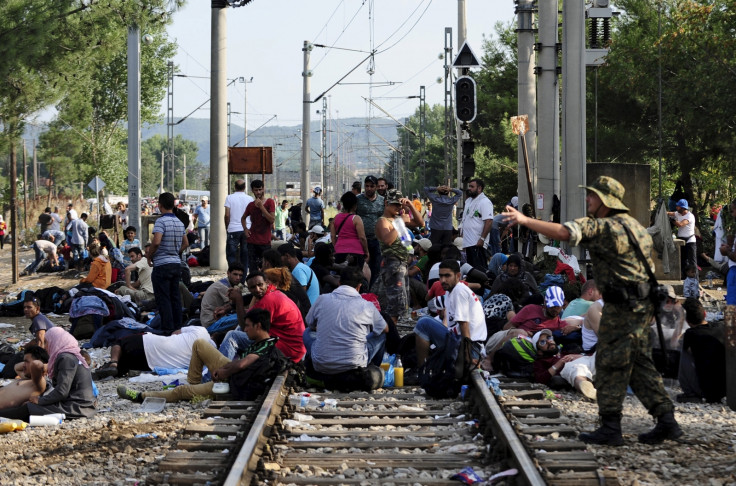 The Slovakian government has drawn widespread criticism for claiming it is ready to accept Syrian refugees under the condition that they are not Muslims. Under an EU scheme for the redistribution of migrants, the central European country is due to receive 200 Syrians but the interior ministry said it will allow in only Christians.
"We want to really help Europe with this migration wave but," interior ministry spokesman Ivan Metik told the BBC. "We could take 800 Muslims but we don't have any mosques in Slovakia so how can Muslims be integrated if they are not going to like it here?"
The suggestion did not go down well with EU authorities and rights groups, which slammed its discriminator nature. Asked about the Slovakian statement, EU Commission spokeswoman Annika Breidthardt stressed that: "In principle we act here all in the letter and the spirit of the treaty which prevents any form of discrimination."
The International Organization for Migration (IOM) noted that if Bratislava was to go ahead with its plan, it could find itself in breach of international humanitarian standards. "It's just inappropriate to discriminate against refugees on the bases of religion," Leonard Doyle, a spokesperson of the IOM director general, told IBTimes UK.
"The reason we accept them is not because of their particular religion, is because they have genuine fears of persecution and if you start to slice and dice then you are going to miss people who humanitarian law dictates we need to respect and protect."
Slovakia is home only to about 10,000 Muslims, 0.2% of its five-million-strong- population. Council of Europe Secretary General Thorbjorn Jagland send a message on Twitter urging the government to retract its decision, while other commentators accused it of bigotry.
The controversy came as EU border agency Frontex reported a record 107,500 migrants crossed into the borders of the 28-nation bloc in July. Earlier this summer, member states agreed to resettle among them tens of thousands of asylum seekers who reached Europe landing in Italy and Greece, as the two countries are struggling to cope with the booming arrivals.
© Copyright IBTimes 2023. All rights reserved.