EU referendum: David Cameron warned Brexit could take 10 years and cost billions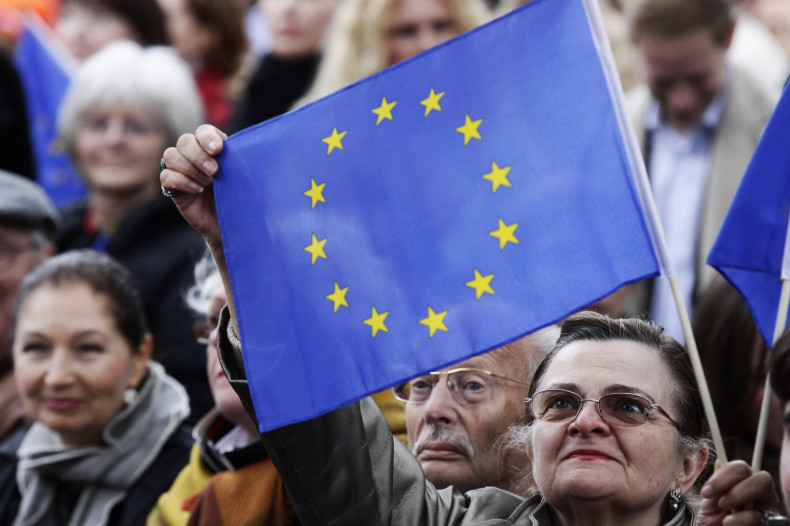 European Union leaders told David Cameron on 25 June that Britain would be in for "very difficult" negotiations if it chose to leave the union in 2017. An exit would also shake the foundation of the EU and drag on for 10 years, according to a former chief economist at the Foreign and Commonwealth Office.
"If the UK leaves we will face years of uncertainty and acrimonious negotiation over Britain's future relationship with Europe," said Dr Gregor Irwin, who was chief economist at the FCO from 2008 to 2013 and has held senior roles at the Bank of England and HM Treasury. "The effects will be most profound in the UK, but felt by businesses and households everywhere."
Restabilising relationships
Irwin, now chief economist at business strategy group Global Counsel, has authored a new report about exactly what a Brexit would do to Europe's economy.
His conclusion? It would destabilise other relationships within the union and shift the balance of power, changing Europe "not just Britain's position in Europe", he said. The EU's reputation around the world would be dented. There is also a risk it will spread "political contagion" by stirring eurosceptics in other countries.
In the end, Britain would most likely agree to a series of bilateral agreements similar to what the Swiss have forged with the union, gaining access for specific business sectors to the single EU market, the study states. This would carry compromises and costs.
The Netherlands, Ireland and Cyprus would be among the hardest hit because of their trade and financial links with the UK. The impact on Germany and France would be somewhat financial but more political, leaving France and Germany to make power plays against each other without a counterweight.
No Thanks - We're Going Global
Earlier in June, a group of British entrepreneurs launched No Thanks - We're Going Global, an action group led by entrepreneur Arron Banks and property investor Richard Tice to campaign against staying in the EU. The group has raised more than £7m (€10m, $11m) but is aiming for £20m to sustain a campaign leading up to the 2017 vote.
Even so, the report concludes the biggest impact of a Brexit would be on the UK. Earlier in June, trade specialists and lawyers told IBTimes UK that leaving the EU could compromise more than £100bn in benefits for British business from free trade deals – TTIP and CETA – being negotiated between the EU, US, and Canada.
"It will be extremely difficult in a practical sense for the UK to maintain the benefits of these deals if it chooses to leave the union," said Andrea Bjorklund, chair in International Arbitration and International Commercial Law at McGill University.
"I would imagine [the EU] would be very reluctant to let [the UK] keep its status in TTIP while simultaneously withdrawing from the EU."