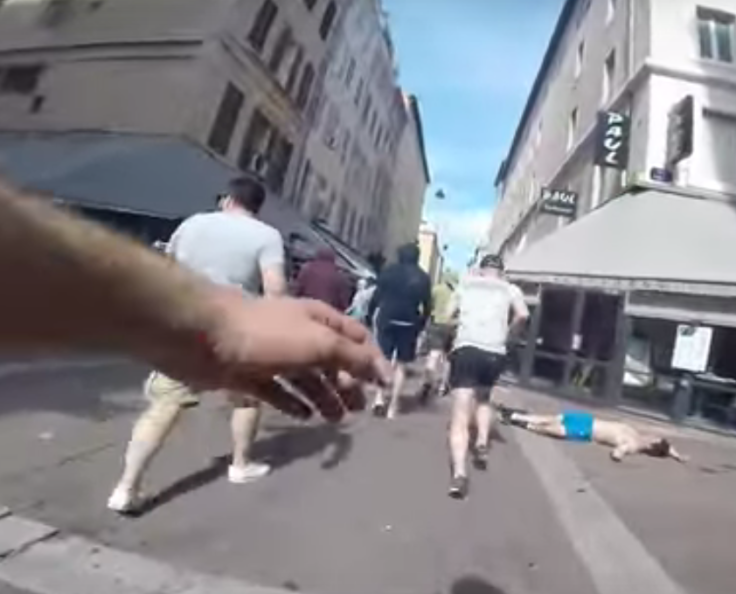 Graphic GoPro camera footage of a Russian hooligan running through the streets of Marseille with hundreds of other supporters was posted on YouTube. It shows disturbing scenes of groups of men searching for rival fans to fight with. The video captures the moments when victims are attacked and left unconscious on the ground.
Many of the thugs are wearing hoodies to avoid being recognised and carry bottles as well as sharp sticks, wielded as weapons. The video is disturbingly set to upbeat music, contrasting starkly with the brutal attacks.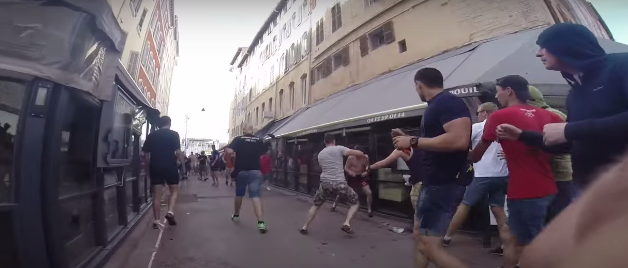 At no point during the six-minute video, do the gangs encounter French police or authorities. Worryingly, there is a lack of any official presence to keep rival football gangs separate.
The behaviour of the Russian fans was encouraged by Russian MP Igor Lebedev who encouraged them to keep on fighting. Lebedev, the deputy chairman of Russia's parliament, took to Twitter to urge Russian football fans to continue with their violent behaviour. "I don't see anything wrong with the fans fighting. Quite the opposite, well done lads, keep it up!"
Lebedev added: "[The] guys defended the honour of the country and did not allow the British in any way defile our homeland.
"But what happened in Marseille and other French cities, is not because of alcohol, but the inability of police to organise such a tournament.
"And I do not understand all those politicians and officials who are now branding our fans.
"They have to protect them, they have to come home and we have to understand them."
It's emerged that French authorities have conceded that approximately 150 'hyper violent' Russian hooligans have avoided arrest after the brutal skirmishes with England supporters in Marseille before their match on Saturday 11 June.
Marseille's chief prosecutor, Brice Robin, said: "There were 150 Russian supporters who in reality were hooligans. These people were well prepared for ultra-rapid, ultra-violent action. These are extremely well-trained people." according to BBC News.
One fan, George Amos, said 300 uniformed Russians "looking like the black death squad" had attacked him and his brother, wearing gum shields and MMA (mixed martial arts) gloves.