Former England captain Steven Gerrard admits there is a culture of fear surrounding the national team. The Three Lions were eliminated from Euro 2016 in humiliating fashion by Iceland on Monday (27 June), but Gerrard has rubbished the suggestion their failings are because of a lack of quality.
The ex-Liverpool midfielder has defended the Premier League, saying English football's top domestic league is of a very high standard. However, he confessed England's players are inhibited by expectations and struggle to cope with the pressure of tournament football.
"I do not accept that the problem with English football is the players are not good enough," the former Liverpool captain wrote in The Telegraph. "It is the same argument whenever we go out of a major tournament. The players are overrated, and the English Premier League is not as strong as it thinks it is.
"Nonsense. You are telling me we do not have the talent to beat Iceland? That we lost because their players and their league are better than ours?
"We were beating Germany a few months ago. Not only is the Premier League the most competitive in Europe, even if you argue La Liga, Serie A and the Bundesliga are superior, ours is a higher quality than most of the world.
"We lost to Iceland, not Spain, Germany or Italy. I do not and will not accept that there is not a good England squad out there, or that the players are products of a poor league."
Instead, Gerrard insisted England's 2-1 defeat against Iceland was the result "poor decision-making" from the entire team. "We failed so badly on Monday night because of our poor decision-making, an inability to respond to events as they unfolded and because we repeated too many of the mistakes of the past," Gerrard reflected.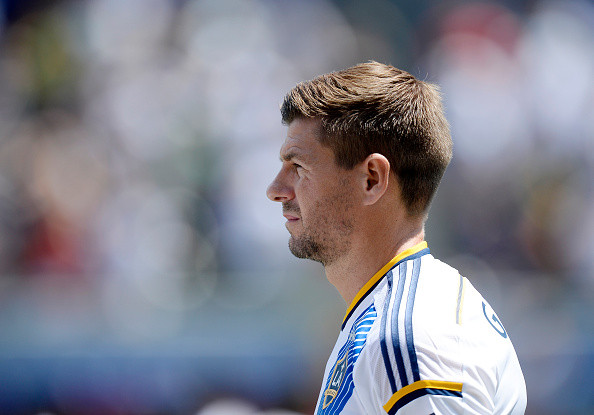 "Roy Hodgson has paid the price. The criticism of him is intense and he lost his job, but there is no one coming home on that plane who will feel they did themselves justice. But I am not going to jump on board this bandwagon attacking English players and saying how over-hyped and overrated they all are."
Gerrard – who swapped Liverpool for the LA Galaxy in 2015 – admitted the players would have been fearful of the reaction to their calamitous performance during the game against Iceland. "I can imagine how they were feeling as the second half continued in Nice. They knew what was in store as soon as Iceland scored their second goal," he explained.
"When England went behind, many of those players will have been thinking of the consequences of defeat as much as what to do to get back in the game.
"I hate to say it, but your mind drifts to what the coverage is going to be like back home and the level of criticism you are going to get. You cannot stop yourself. 'What if we don't get back into this? What will it be like if we go out here?'
"Panic sets in. The frustration takes over. You freeze and stop doing those things you know you should be. You start forcing the game, making the wrong choices with your passes, shooting from the wrong areas and letting the anxiety prevent you from doing the simple things."