European Elections 2014: Darth Vader of the Internet Party Runs for Mayor in Kiev, Ukraine
Who said European elections are boring? One of the candidates standing for election as Mayor of Kiev is... Darth Vader.
Mr Vader, who is leader of Ukraine's Internet Party, spoke to the media on Volodymyrska Hill today and set out his election manifesto. His pledges reportedly included "fish for everyone", and "anti-gravity tripods for journalists" (he's got MY vote).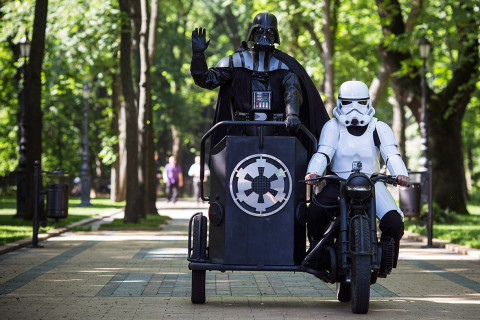 The Dark Lord had hoped to run in Sunday's presidential elections, but his bid was rejected by the electoral commission due to irregularities in data provided by the party. So he has to settle for being Mayor of Kiev. And Odessa (confusingly, another Darth Vader is standing for election in the Black Sea port - clearly an impostor).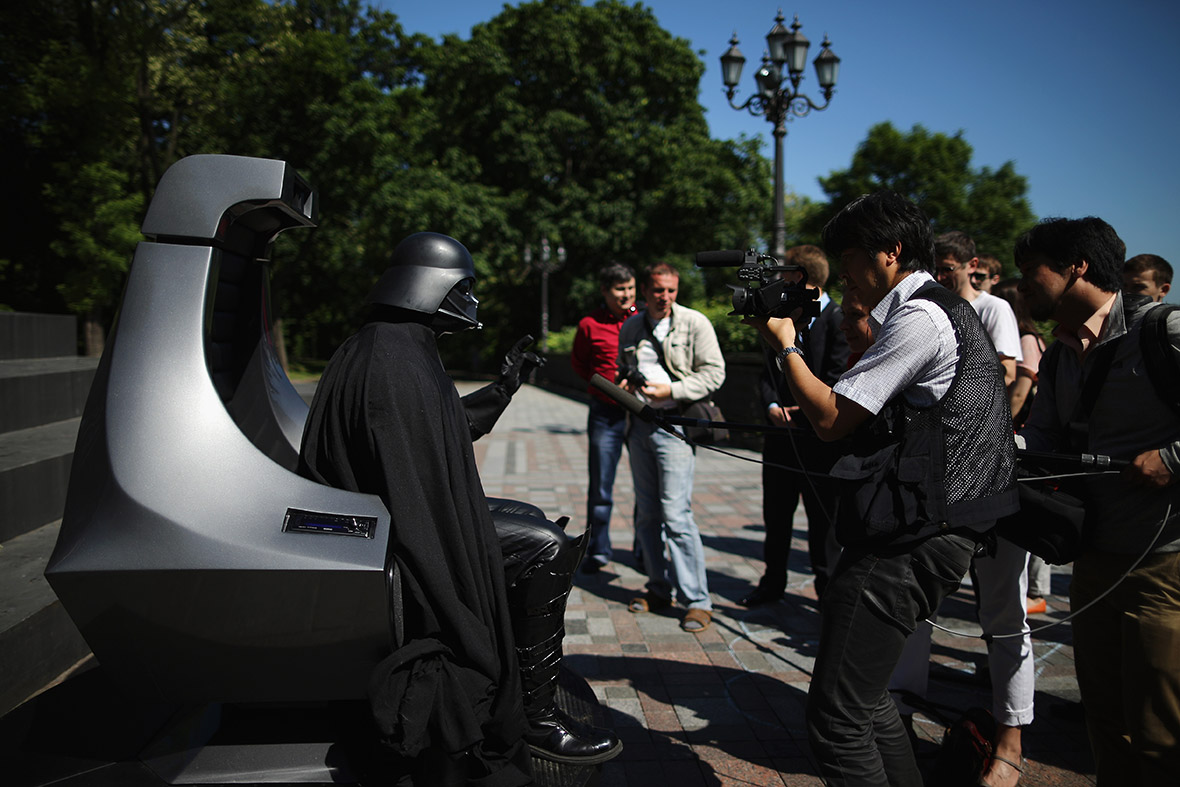 In the run-up to the elections, Mr Vader did all the things expected of a politician canvassing for votes: kissing babies and meeting market traders (but sadly there are no photos of him trying to eat a bacon sandwich).