Eurosceptic group Business for Britain has challenged the Confederation of British Industry (CBI) to clarify how it would renegotiate a new relationship with the 28-nation bloc, rather than simply paying lip service to reform.
Furthermore, BfB have urged the CBI to make clear that it would not argue for Britain to remain in an 'unreformed' European Union, thereby vastly limiting the scope for a new, beneficial EU relationship.
At its annual dinner on 20 May, CBI president Sir Mike Rake urged businesses to "speak out early" in favour of the UK remaining inside the EU.
"No one has yet set out a credible alternative future to EU membership. The current alternatives are not realistic options - little or no influence and the obligation to comply with EU principles whilst still paying most of the costs," he said.
"Reform will not happen overnight, but by working with our allies on an ambitious, yet achievable, agenda, we can make it a reality."
The EU status quo is 'worst possible option for Britain'
However, Business for Britain said it was vital that the CBI – the employers' organisation - set out what kind of deal they wish to see from an EU renegotiation prior to an In/Out referendum in 2017.
It argues that accepting the status quo would be the worst possible option for UK's long term economic plan.
It also said that in 1999, CBI director general Adair Turner claimed that British businesses were, in principle, in favour of joining the single European currency, a claim BfB disputed.
The eurosceptic group also maintains that the CBI is EU funded, which the employers' organisation says is down to the fact that it takes part in a regular competitive tendering process with the EU to provide data on the UK economy.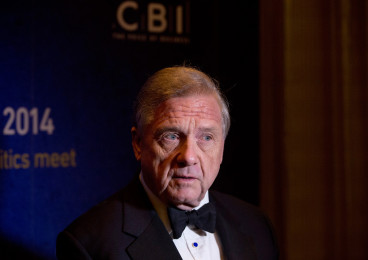 Despite claiming to "provide a voice for businesspeople and their businesses", the CBI has consistently failed to put across the true views of business on Britain's relationship with the EU.
, the chief executive of Business for Britain, said: "The CBI has consistently been out of step with business opinion on the EU, particularly when it vigorously campaigned to join the euro, something that would have been an unmitigated economic disaster for this country.
"It's great that the CBI are throwing their weight behind a referendum, having spent so much time dismissing the idea, but now they must set out concrete plans for the renegotiation, not just urge Britain to stay in at all costs.
"Britain cannot afford to stick with the EU status quo, when it would shackle its competitiveness and hinder opportunities to trade with the rest of the world."
BfB is supported by several of Britain's top business executives, including PR and marketing mogul Lord Bell, Lord Kalms, formerly of Dixons, and serial entrepreneur Luke Johnson.