Eurozone ministers demand more from Greece as bailout talks drag on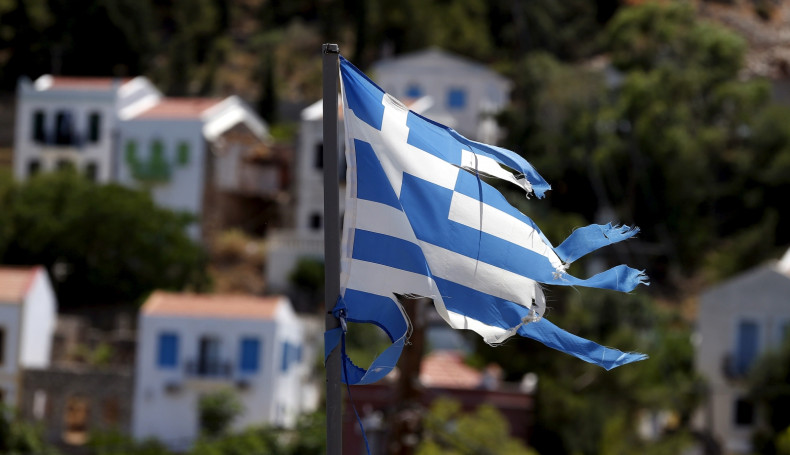 Eurozone finance ministers are calling for more austerity measures from near-insolvent Greece in return for a third bailout package, as last-ditch negotiations in Brussels broke up without agreement on 11 July.
The marathon talks between the 18 eurozone ministers and Greek Finance Minister Euclid Tsakalotos went on for more than eight hours before adjourning at midnight, but officials struggled to make headway towards agreeing on a third bailout package worth up to €74bn (£53.2m, $82.5bn) for Athens.
Greece Prime Minister Alexis Tsipras had proposed €13bn of cuts to the country's budget in return for a three-year bailout deal.
But eurozone ministers say the cuts do not go far enough and demand further commitments from Greece on product market liberalisation, labour laws, privatisation, government reform and more defence cuts, along with a pledge to pass key laws next week, Reuters reported.
The crunch negotiations will resume at 9am GMT on 12 July, Eurogroup chairman Jeroen Dijsselbloem said.
"The issue of credibility and trust was discussed and also, of course, the financial issues," Dijsselbloem was quoted as saying after the meeting adjourned for the day.
If the talks do not lead to an agreement before markets open on Monday, it could be the beginning of the end for Greece as a member of the eurozone.
'Need to build trust'
Earlier, Greece's parliament approved Tsipras's austerity proposals despite several of the proposed measures being rejected by the Greek people in a referendum on 5 July.
Authorities from the troika of the country's creditors – the European Commission, the European Central Bank and the International Monetary Fund – welcomed the proposals as good enough to form the basis for further talks.
But Germany is against that view, with Reuters reporting the country's finance minister, Wolfgang Schäuble, had drawn up plans to expel Greece from the eurozone for a minimum of five years and transfer state assets worth €50bn into a trust fund for sell-off.
There are also reports that Finland is opposing a third rescue package for Greece, which has received some €240bn from creditors since 2010.
But Greece's Economy Minister Giorgos Stathakis told BBC that he was confident of a deal being reached "in the next 24 hours".
"The government is committed, the parliament is committed to moving forward. Now we need to build trust," Stathakis was quoted as saying.
The emergency meeting of finance ministers in Brussels will be followed by a full summit of eurozone leaders, which has been described by European Union President Donald Tusk as the "last chance" for Athens to reach a deal with its creditors and stave off an exit from the euro.