Eurozone Unemployment Holds at 11.5% as Inflation Nears Five Year Low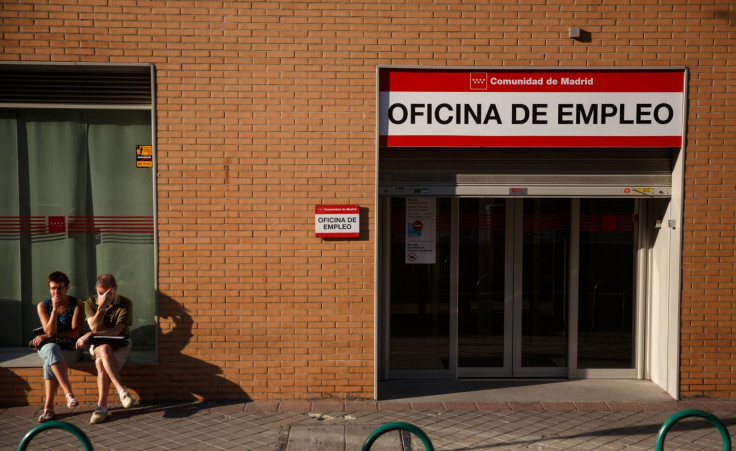 Eurozone unemployment has held steady at 11.5% in July as 18.4 million people were out of work across the region, according to official figures.
But Eurostat, the research body of the European Commission, explained the jobless rate had fallen from 11.9% in July 2013.
The figures also showed that the region's youth unemployment rate (under 25s) remained unmoved at 23.2%.
Germany and Austria shared the lowest unemployment rates at 4.9%.
In comparison, Spain had a jobless rate of 24.5% over the same period.
The total jobless rate unemployment rate fell in 22 EU member states, increased in three and remained stable in three, compared with a year ago.
"The difficulty at the moment is how are we going to create jobs in the eurozone," Rob Dobson, senior economist at Markit, told IBTimes UK.
"We need to see some solid and sustained growth and that's not we're seeing at the present moment. So high unemployment rates are likely to be a factor for some time to come."
Eurostat also revealed that Consumer Price Index inflation across the eurozone fell to 0.3% in August, down from 0.4% in July – the drop represents a near five-year-low.
The research body explained that services are expected to have the highest annual rate in August (1.2%, compared with 1.3% in July), followed by non-energy industrial goods (0.3%, compared with 0.0% in July).
"This is likely to increase the talk amongst analysts in the market of the need for the European Central Bank to either take some direct action itself, through quantitative easing, or allow some of the national governments to do more to support growth", Dobson added.
"However, I think in the short-term the ECB is going to look for as many reasons as it possibly can to hold off and give its interest rate drop [action] to filter into [the market]."
The figures follow the news that the UK's total unemployment rate fell to 6.4% in the three months to June and the youth jobless rate (16 to 24-year-olds) dropped to 16.9%, down from 17.8%.
The Office for National Statistics also revealed the UK's CPI rate dropped to 1.6% in the year to July – below the Bank of England's inflation target of 2%.
© Copyright IBTimes 2023. All rights reserved.