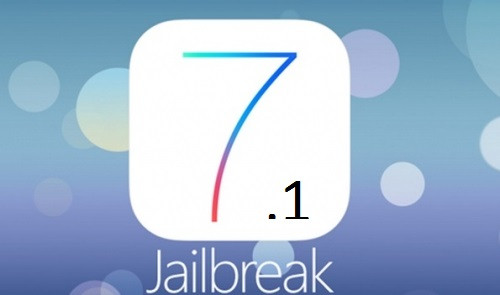 Renowned iOS hacker and jailbreak developer, iH8sn0w, has just confirmed that he has jailbroken his iPhone 4s on iOS 7.1, following winocm's recent success with jailbreaking an iPhone 4 untethered on the latest iOS update.
Just a week ago, iH8sn0w had commented about winocm's feat of discovering the first untethered jailbreak for iOS 7.1 running on a Verizon iPhone 4.
Here is what iH8sn0w tweets in response to winocm's video demonstration revealing the jailbreak in action: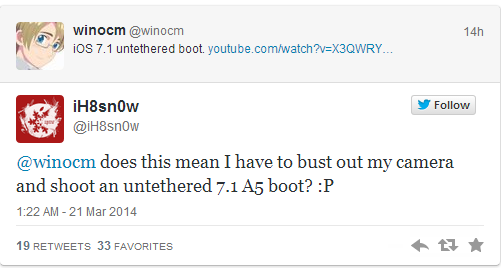 "@winocm does this mean I have to bust out my camera and shoot an untethered 7.1 A5 boot? :P"
iH8sn0w has clarified that he has attempted a low-level hack for jailbreaking iOS 7.1 untethered on iPhone 4s and the jailbreak is not yet ready for public release.
One curious jailbreak fan asked iH8sn0w if he could jailbreak iOS 7.1 on iPhone 4s or just the iPhone 4 like winocm had done earlier.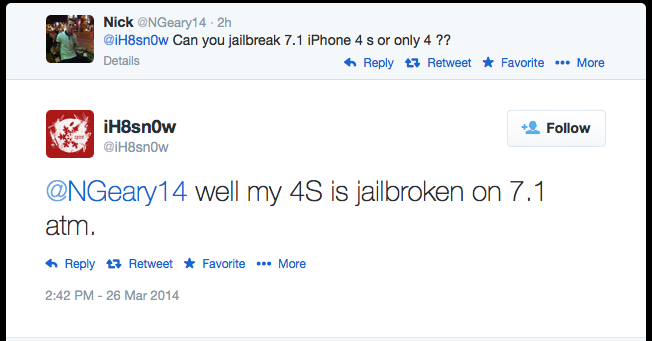 Responding to the fan query, iH8sn0w had this to say:
"@NGeary14 well my 4S is jailbroken on 7.1 atm."
On further enquiry by fellow jailbreakers, the veteran hacker has also revealed that he has no intentions of working on a final release of iOS 7.1 or iOS 8 jailbreak at the moment.
iH8sn0w has also quashed all rumours of a public iOS 7.1 jailbreak release under work, saying that all such claims making waves on the internet are false.
Several jailbreak related scams have recently surfaced online, given the overwhelming demand for the highly-anticipated iOS 7.1 jailbreak, after Apple patched up all known exploits in its latest iOS update.
Prospective iOS 7.1 jailbreakers are advised to wait for an official update from evad3rs and stay away from fraudulent websites or scams that try to extort money in the name of jailbreaking your device. For instance, this one is just a scam.
Though at the moment veteran iOS jailbreak developers and hackers have been able to perform a low-level jailbreak on iOS 7.1, there are still no plans of releasing a consumer-friendly or public version of the jailbreak.
Furthermore, hackers have clearly hinted that they are unlikely to use their exploits on a public jailbreak release until iOS 8 or another major release comes out from Apple.