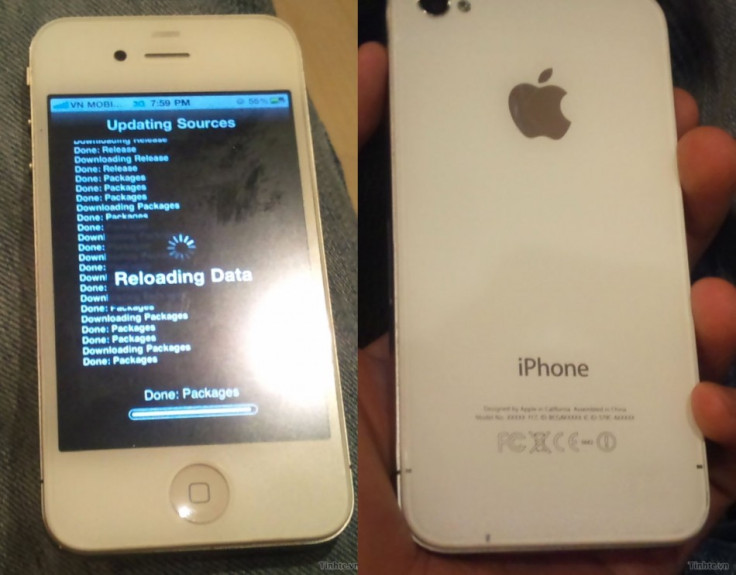 Since news of Apple's iPhone-focused media event next Tuesday broke, evidence has emerged suggesting the company will be unveiling an updated version of its current iPhone 4, not the highly anticipated, next-generation iPhone 5.
The most recent such report comes from 9to5Mac. Citing a mysterious "Mr X" as its source, the site reported that Apple had added a number of new entries for revised iPhone 4 and iPod touch devices to its internal inventory database.
9to5Mac reported that Apple had updated its inventory list to include two new codes very similar to the company's current iPhone 4. It went on to argue that the new codes suggested Apple was set to unveil a new low-end version of its iPhone 4 -- commonly referred to by the world's media as the iPhone 4S.
9to5Mac's latest rumour follows a slew of reports suggesting Apple only planned to unveil a new version of the iPhone 4. Prior to the most recent rumour, BGR had also issued a report suggesting it had confirmed Apple would unveil the 4S next week.
BGR cited a research note it had allegedly uncovered from Wedge Partners analyst Brian Blair as its source.
"We expect the focus of the new iPhone will be iOS 5, a speedier A5 processor and a higher resolution 8 MP camera with a small possibility of a larger 4-inch screen," read Blair's note.
"We don't expect a second, dramatically different iPhone to accompany this as we don't think Apple needs to have three models in the market to address the high end, mid-tier and low end since the iPhone 4 (with memory lowered to 8 GB) will drop to $99 and effectively attack those markets."
The rumour followed an alleged slew of "leaked" images showing a new iPhone device housing the A5 chip currently powering the iPad 2.
The images, which appeared earlier in September, followed a similar series of supposedly leaked pictures that first appeared on Chinese microblogging site Weibo. All the images showed what appeared to be partially assembled new iPhone devices, housing the A5 chip.
Apple has yet to confirm any details regarding its next entry into the iPhone series.
UPDATE: Mr. X has issued another report suggesting the iPhone 4S will be available in three different version upon release.