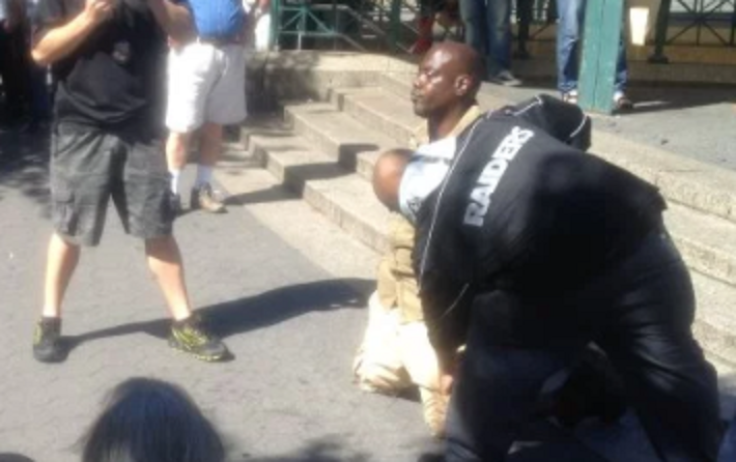 A man has been sentenced to 25 years after he lost his temper, vowed to "punch the first white man I see" and killed an innocent 62-year-old with a single blow.
Ex-convict Lashawn Marten, 44, was sentenced for the manslaughter of Jeffrey Babbitt on Tuesday 12 September. The attack took place in New York back in September 2013.
Retired train engineer Babbitt was one of three white men Marten punched during a racially motivated spree that appears to have started because someone bumped into him and didn't apologise.
"The guy got agitated for some reason or other another and he said, 'The next white person that bumps into me without saying excuse me, I'm going to knock him out,'" witness Michael Benson said at the time.
He hit Babbitt with an almighty punch, sending him crashing onto the floor – where his skull cracked against the pavement, causing him severe brain injuries. He died in hospital not long after the incident.
Footage of the aftermath showed Marten with his hands on his head surrounded by police while Babbitt and his fellow victims, aged 19 and 50, lay in heaps on the floor. A thick pool of red blood was trickling out of Babbitt's head.
"That guy was minding his business. He shouldn't have even got hit like that, and he's an old man. That's not right," said Benson.
Marten's brother previously stated that he had a problem with authority and that "a lot of times that problem with authority was transferred to white people".
After he decked Babbitt and the other men, one of whom suffered a fractured rib, he goaded any "white police" to come and capture him – threatening to beat them up too.
Babbitt's death was particularly traumatic because he was taking care of his 92-year-old mother. He was returning home from a local comic book store where he enjoyed spending much of his free time.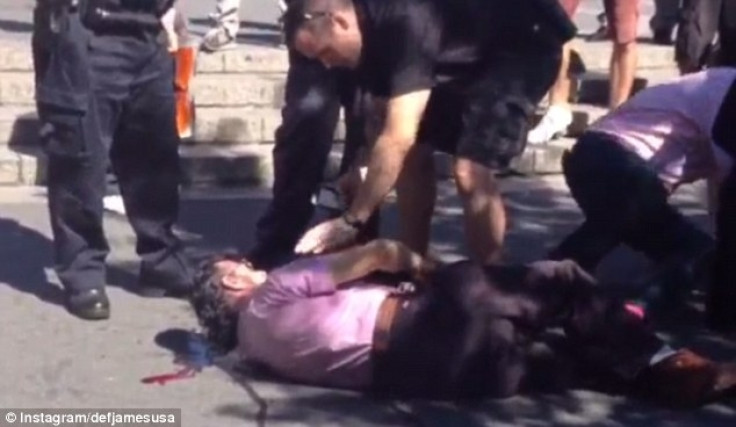 Prosecutor Matthew Bogdanos said Marten, who has spent his life in and out of jail, was a menace to society with a long history of violence. She said he gloated as Babbitt lay lifeless on the pavement.
"He bragged as Mr Babbitt lay on the ground, blood pouring about of the back of his head," Bodgdanos said.
Marten has a history of mental illness but Bogdanos urged the judge not to take pity on him, arguing that he had refused to make the most of resources available to him for a decade.
Justice Melissa Jackson handed down a 25-year sentence despite protestations from the defence that he should only serve 15, the New York Daily News reported.
Jackson said: "You intended and you targeted people because of the colour of their skin. There's no doubt about it."