The former Formula One legend Michael Schumacher is still unable to walk following his serious skiing injury over two and a half years ago, a German court has been told.
The racing driver's lawyer, Felix Damn, took the unprecedented step of detailing the seriousness of Schumacher's physical condition during a lawsuit against Bunte, a magazine published in Germany.
The journal reported in December 2015 that the driver who is considered one of the greatest ever in motorsport, was able to walk again after a horrific ski accident which left him fighting for his life.
Bunte stated a source claimed that Schumacher, who is now 47, could lift an arm and also manage to walk a few steps with the aid of some physical therapists.
Sabine Kehm, the former racing driver's agent vehemently denied the claim, according to the BBC, saying: "Unfortunately we are forced by a recent press report to clarify that the assertion that Michael could move again is not true.
"Such speculation is irresponsible, because given the seriousness of his injuries, his privacy is very important. Unfortunately they also give false hopes to many involved people."
Schumacher left a hospital in Lausanne on 9 September to continue his medical rehabilitation, reports the Mirror. His family home is in Gland, on the shores of Lake Geneva, around 40km (25 miles) from Lausanne.
In February, Kehm said at an exhibition of Schumacher's career in Germany: "Of course Michael is missing on days like today. Of course it is a great shame that he cannot be here, and no one should regret it more than him.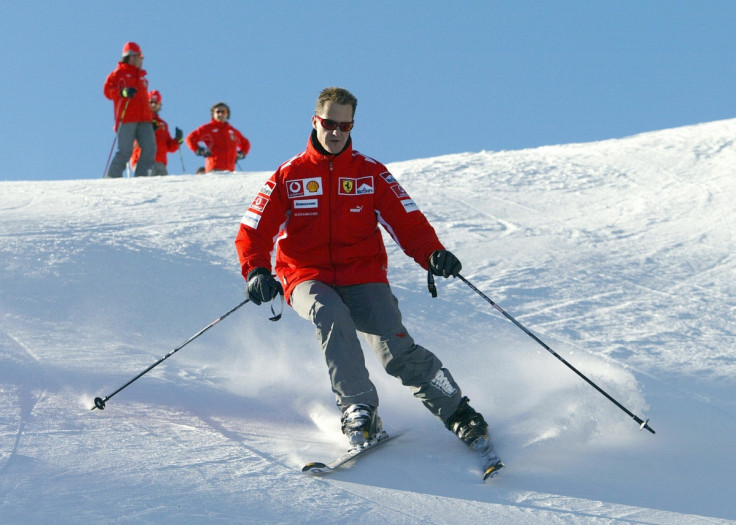 "Unfortunately, however, we cannot change what has happened. We have to accept it – and patiently hope, supporting him with everything that we have, that he will be here again one day."
The Schumacher family brought the court action against Bunte, arguing the right to the former Formula 1 driver's privacy. A verdict is due in October.