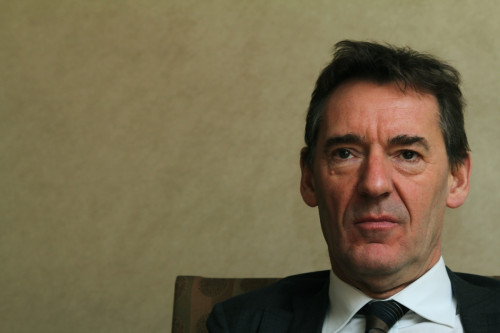 Jim O'Neill, the former Goldman Sachs executive who coined the oft-used emerging markets acronym 'Brics', has been given an honorary degree from City University's Cass Business School.
The university said doctorate of science is for O'Neill's "distinguished contribution to global banking and finance".
He was chairman of Goldman Sachs Asset Management as well as chief economist at the US banking giant before his retirement in April 2013.
O'Neill used his speech at the university to defend the City of London's financial sector, which has come under heavy criticism since the financial crisis and is facing a tighter regulatory framework.
"From my experience, the City is one of our truly great unique advantages, and its ability to be at the centre of the ever changing world of economics and finance is an asset that this country should be proud of," O'Neill said.
"I have confidence that the City will adjust and adapt to whatever challenges comes its way including those of occasional populist political figures who don't realise its huge contribution to our nation."
O'Neill came up with Brics as an acronym for Brazil, Russia, India and China when he was predicting the rise of these four emerging markets in the early 2000s.
He has since said the world should turn its attention to the 'Mints' - Mexico, Nigeria, Indonesia and Turkey.