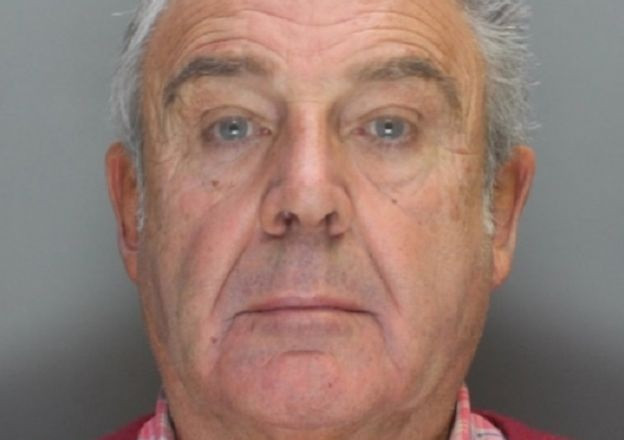 A former producer of TV series 'The Bill' has been found guilty of trying to hire a hitman to kill his partner so he could inherit her house and elope with his 28-year-old sex worker lover who he met in a brothel.
David Harris offered several hitmen hundreds of thousands of pounds to murder Hazel Allinson so he could inherit her fortune and sell her £800,000 ($1.035m) home.
The 68-year-old wanted to escape with Ugne Cekaviciute, a Lithuanian sex worker and former professional basketball player, who had been studying in London. He had become "besotted" with her.
The retired TV producer offered three men cash to kill his wife offering to pay them between £150,000 and £250,000.
But Harris claimed that he was merely researching a spy novel and denied a charge of solicitation to murder, a claim rejected by jurors at the Old Bailey.
Prosecutor William Boyce QC described his story as "absurd" saying: "You were utterly sinister, utterly convincing and utterly intent on the death of Hazel."
He did admit that he was caught telling elaborate lies to Allinson and had mounting debts as he lavished expensive gifts on Cekaviciute spending £50,000 of his partner's retirement savings.
Harris even used the good reputation of Allison, a former scriptwriter who also worked on The Bill, to borrow money from their neighbours where they lived in Amberley, West Sussex, during his five-year affair.
Harris even suggested that a good time to kill her would be when Allinson was going into hospital to undergo an operation.
"Her mother and sister died of ovarian cancer so she is going in to have her ovaries out," he told a potential hitman according to the Telegraph. "I want you to know, I need to get this done and the sooner the better," he added.
Allinson, who had been with Harris for 27 years, was present in court for much of the trial, but refused to give evidence for the prosecution, and even offered to give evidence in Harris' defence.
During his trial Harris said he had an active libido and met Cekaviciute on a visit to a Worthing brothel, saying he thought she was "too young and too nice" to be there.
He then embarked on a five-year affair where he even photographed her in their home and lied saying he was visiting a mentally ill relative when he was seeing her.
But faced with mounting debts he approached a London mechanic Christopher May in March 2016 and offered £250,000 to kill his wife. May told Allinson that he was having an affair but the woman did not believe him.
Harris then offered another man £175,000, who told police. An undercover officer from the City of London Police was then contacted by Harris who offered £150,000 for his partner's murder.
Sentencing has been adjourned until 14 July for a report on Harris's future risk.