German prosecutors have opened an investigation into former Volkswagen (VW) chief executive Martin Winterkorn over his role in the company's diesel emissions scandal. Winterkorn and Herbert Diess, the current head of the VW passenger car brand, have been accused of neglecting to disclose the financial implications of the company's emissions cheating in a timely manner to investors, reports said.
The prosecutor's office in Braunschweig, near VW's headquarters in Wolfsburg, said there were "sufficient real signs" that the company's leadership had engaged in market manipulation by deliberately delaying informing shareholders of the scale of the scandal.
But VW said the prosecution's statement did not provide any new information, and added that its own investigation had not revealed any negligence of duty by board members.
The US Environmental Protection Agency filed its complaint against VW on 18 September last year, causing the company's share price to plummet. The German car-maker publicly admitted it had cheated on emissions tests four days later, with Winterkorn stepping down as CEO on 23 September.
'No breaches of duty'
"The Volkswagen Group complied with its obligation to make a statement under the securities trading act on September 22, 2015," the prosecutors were quoted as saying by CNN.
"However, there is reason to believe that the requirement to publish a statement about the anticipated significant financial loss to the group may have arisen at an earlier date."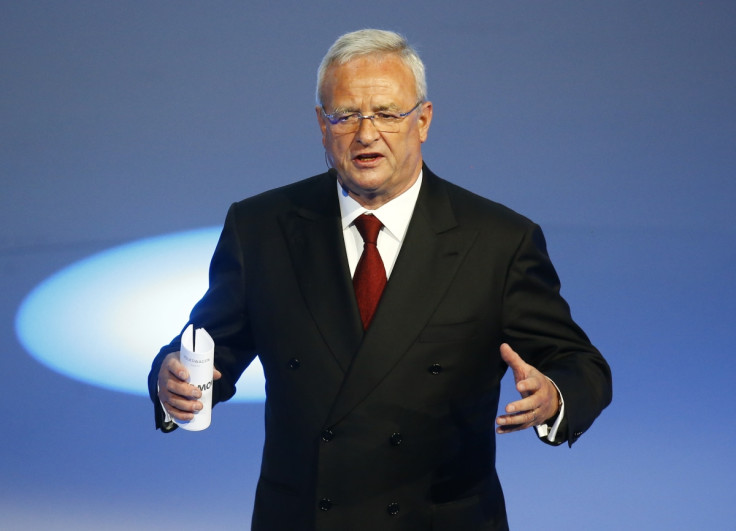 VW eventually admitted that it had falsified emissions data in 11 million of its diesel vehicles worldwide. It has been grappling with slowing global sales ever since.
A company spokesperson said: "Today's press release from the Braunschweig public prosecution service does not cite any new facts or information on any serious breaches of duty by the members of the board of management now accused.
"According to information currently available, no serious and manifest breaches of duty on the part of any serving or former members of the Board of Management have been established."