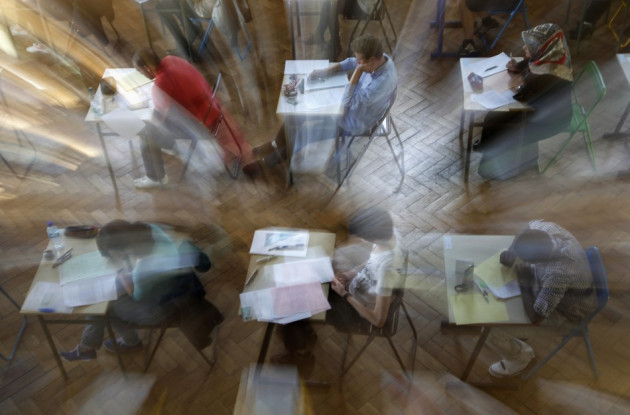 It is the stuff of which exam nightmares are made: every word you write while the clock counts down and the nerves fray vanishes from the paper after you hand it in.
But that is exactly what happened to one student in India, who was told she had used invisible ink during the exam.
According to the Hindustan Times, high-achieving Pooja Soni, 18, made the error in her economics and accountancy exam at Amity International School in Gurgaon, 20 miles from Delhi.
Soni, who normally gets marks above 80 out of 100, said that her confidence had been so shaken by the incident that she cannot face re-sitting the exam.
It is not known how the Central Board of Education reached its conclusion that her exam papers were blank because the answers had been written in invisible ink. Examiners originally said she had used pencil - a claim Soni denied.
She insisted that she provided answers to questions in the spaces provided on the papers.
When the pencil explanation got rubbed out, examiners claimed that invisible ink was the cause of the invisible answers.
She told Hindustan Times: "They showed me the sheet with my name and roll number written in blue ink and the answer booklet stapled with it, which comprised plain sheets with some scribbles.
"While the scribbles weren't too visible, they were clear enough to prove the handwriting wasn't mine."
Her father, Vijay, dismissed the exam board's explanation.
He said: "No child writes the board exams with a pencil. And even if a pencil was used, why would the sheets be blank? My daughter has been a consistent topper in economics."
Headteacher Renu Singh said she normally performed well. But that testimonial has done little to help her.
"I've been asked to reappear for the two exams ... I have lost all confidence," she said.