Exclusive: 30 Years on from Bhopal Gas Tragedy, Dow Chemical Shareholders Demand Justice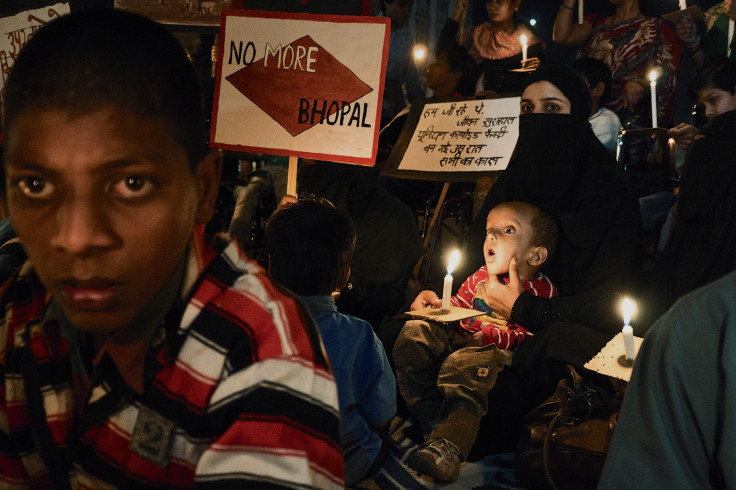 On the eve of the 30<sup>th anniversary of the Bhopal gas leak, shareholders in Dow Chemical are to table two resolutions calling for the company's management to accept responsibility for the worst industrial disaster in history, to fully compensate victims and to pay for a full-scale clean-up of the still-contaminated area.
Tens of thousands of people died, more than half a million were injured and thousands more were left with debilitating illness after methyl isocynanate (MIC) leaked and spread through the shanty towns around the Union Carbide India Limited pesticide plant in Bhopal City as night fell on 2 December 1984.
Dow, which completed a takeover of Union Carbide Corporation (UCC) in 2001, claims it has no corporate responsibility to face the charges open in the Indian court and has consistently failed to appear at hearings, despite repeat summonses.
But shareholders have told IBTimes UK that the reputational damages the company is facing are excluding it from a burgeoning Indian chemical market that is growing by 17% per year, having a serious commercial impact on Dow Chemical's business.
"Looking at it from an investor point of view, this is a lost business opportunity and our view is that it's one thing for Dow Chemical to have problems in Taiwan or Thailand but to be frozen out of India, one of the most dynamic growth markets in the chemical industry, is really unacceptable," said Bennett Freeman, senior vice-president for Sustainability Research and Policy at Calvert Investments, which holds stock in Dow Chemical.
Calvert plans to table a resolution questioning the governance of the company and calling for the roles of chairman and CEO – both occupied by Andrew N. Liveris – to be separated.
Other, non-activist shareholders have also expressed their concern at Liveris' governance. Hedge fund Third Point, which holds a 2% stake in Dow, is reportedly considering launching a proxy contest, after discussions over board seats broke down.
The second resolution will call for Dow Chemicals to acknowledge that, rather than becoming a shareholder in UCC (which Dow's management claims), the companies became a single entity, thus combining assets and liabilities.
The company would then be forced to face the civil and criminal proceedings in India. This could lead to the company being hit with billions of dollars' worth of fines, but would, say shareholders, allow it to operate as normal in the Indian market.
"When you look at the detail, you see the substantive behind the form of separation doesn't stand up to scrutiny," said Tim Edwards of the Bhopal Medical Appeal (BMA). "At the time of the merger, which is how it was described at the time by Dow Chemical, UCC was valued at $10bn. It's now valued at $4.2bn. At the same time Dow's valuation has gone up from $22bn to more than $60bn. It's quite evident where the bulk of the value of UCC has developed: within Dow."
The implication is that if Dow has enjoyed the benefits of the UCC brand then it should also face the liabilities.
When requested to comment on the shareholders' resolution, a Dow spokesperson refused to be drawn on future events, but did say: "What I can tell you is that Dow never owned or operated the former plant site in Bhopal and efforts by some to attach this to the company are misguided and misdirected."
This is despite the fact that Dow acknowledged UCC's asbestos liabilities in the US, stretching back as far as 1972. The company set aside $2.2bn to deal with these historical UCC cases, yet rejects the suggestion that successor liabilities (a buyer being held liable for a seller's obligations) apply in relation to the Bhopal disaster.
Dow has repeatedly failed to appear in Indian courts to face charges of culpable homicide not amounting to murder – the same charge faced by the jailed South African athlete Oscar Pistorius, related to the death of his girlfriend Reeva Steenkamp.
The latest no-show came as recently as this month. After failing to show for last week's court date, a new summons notice has been issued and the hearing rescheduled for 14 March 2015.
Toxic Evidence
UCC is accused of operating an "ultra-hazardous, under-designed and poorly maintained" pesticides factory, which led to a large amount of water and contaminants mixing with over 40 tonnes of the highly reactive, volatile and toxic chemical methyl isocyanate (MIC) on the evening of the 2 December 1984.
This led to a runaway exothermic reaction, which in turn led to around 27 tonnes of MIC gas – five times more lethal than phosgene, used as a WWI chemical weapon, and 500 times more potent than hydrogen cyanide – exiting the top of a smokestack and drifting into Bhopal city in a dense cloud.
By the time the gas dispersed, 573,000 people had been exposed to it, with thousands being killed. The chief cause of immediate death was pulmonary oedema, whereby victims were drowned by fluid produced within their own lungs. Other observed effects were bronchial and nasal lesions, heart attacks, spontaneous abortion, blindness, racking cough, concussion, paralysis and signs of epilepsy.
Corpses were stacked "one on top of another like they were bags of wheat".
Contemporary medical research shows that there are still higher rates of mortality in the area. Pollution from the abandoned site has been detected in the local water supply and poses an ongoing threat to the health of surrounding communities, according to Amnesty International.
"Here we are, weeks away from the 30<sup>th anniversary, and it's tragic that so many victims remain unsatisfactorily compensated and the environmental remediation remains incomplete. The financial compensation has been inadequate. It's not sufficient to complete the environmental clean-up or to compensate the victims," said Bennett Freeman.
To date, the primary restitution paid has been a $470m financial settlement, from UCC to the Indian government, in 1989. For a company with a turnover of $57bn in 2013, this is a mere drop in the ocean.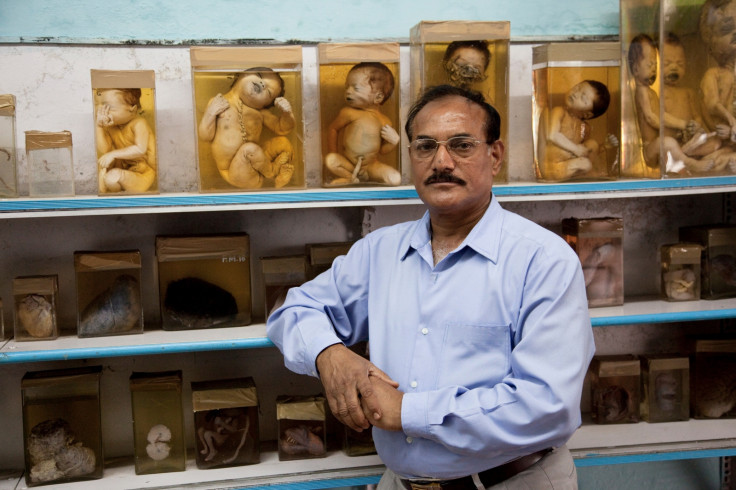 The Business Case
This is not the first time shareholders – many of them activists – have attempted to table resolutions to force Dow to accept responsibility for the Bhopal disaster. Last year, Dow Chemical successfully appealed to the Securities Exchange Commission (SEC) to have the motion excluded and taken off their ballot.
This year, shareholders including Calvert Investments, the Unitarian Universalist Common Endowment Fund (UUCEF) and Amnesty International are confident that they will garner further support from within the investor ranks. IBTimes UK understands that at least one major top 40 shareholder is considering tabling a resolution before the end of November.
Some of the largest shareholders in Dow Chemical include Vanguard Group (5.33%), Capital World Investors (4.98%), State Street (4.46%) and BlackRock Fund Advisors (3.02%).
Those campaigning for the resolution point to a number of metrics, statistics and events which they say highlight the damage the failure to acknowledge its alleged Bhopal liabilities is having on the Dow Chemical brand. Critics of the company's corporate structure point out that most of these have been affecting the company since Andrew Liveris became chairman in 2006 (he has been CEO since 2004).
Core Brand's Brand Power Index "compares the size and quality of a brand to all other brands in the Corporate Branding Index. The Brand Power rankings provide a market-view evaluation of brand strength regardless of industry affiliation".
In 2007, Dow Chemical ranked 68 of almost 1,000 companies. In 2011, the company's ranking had fallen to 174, then to 218 in 2012 and, this year, it had plunged to 226<sup>th position. This coincided with a period of heavy advertising and branding spend by Dow – including sponsorship of the London 2012 Olympics.
The implication is that despite the expanded budget, Dow's reputation has been nose-diving as protests against its failure to accept accountability for Bhopal continue to grow each year.
A 2006 interview conducted by the magazine Advertising Age with Dow's former vice-president of Public Affairs, Brand and Reputation Patti Temple Rocks seems to confirm that the company's branding efforts stem from a desire to disassociate itself with Bhopal.
The article reads:
"An exec VP at GolinHarris, Chicago, at the time, Temple Rocks started her marketing career at Dow in the early 1980s. She knew the company, its history and its culture. And she knew of Dow's desire to restore its reputation after years in which most media mentions of the company centered around breast implants and its association (through its acquisition of Union Carbide in 2001) with the Bhopal chemical leak disaster.

"I thought this is such a great company; how did it get off track?" Temple Rocks said.

She continued: "By literally making it part of my title, it really is a signal to everyone within the organisation that we mean business. Our reputation at its most basic level is our license to operate. We are a company that is undergoing a great deal of transformation."
The website Sigwatch, which "tracks over 4,000 activist groups on over 700 issues across the globe, and measures their impact on 5,000 companies and their brands", ranks Dow Chemical as the 10<sup>th most targeted corporation over the past 12 months around the world.
According to the popular investment advice website The Motley Fool, "the chemical manufacturer has set some audacious targets for improving the business and returning value to shareholders, but it has actually underperformed the S&P500 by 40% over the last decade when dividends are included".
The Fool continues to warn that "it's important to remember that an acquisition doesn't only include the assets of a company, it also includes the liabilities. Unfortunately, Dow Chemical hasn't taken responsibility for its subsidiary's actions 30 years later – and it takes a rather arrogant stance against the Indian legal system".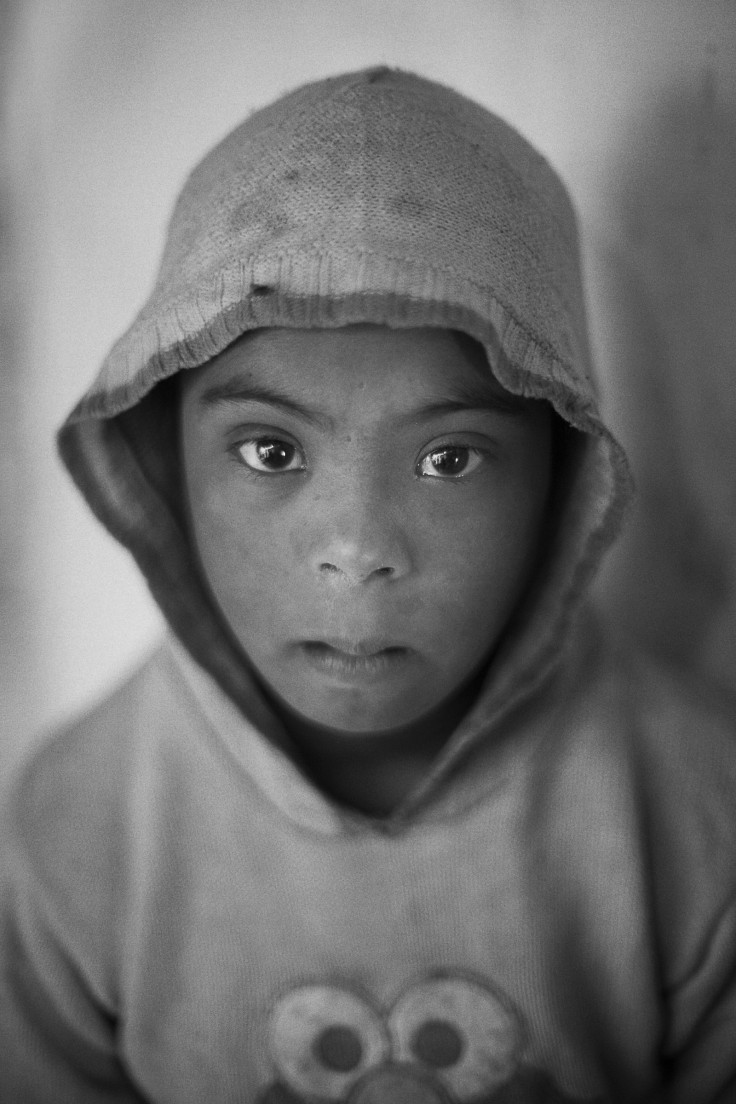 Counting the Cost
It's impossible to compute the material damage Dow Chemical's relative exclusion from the Indian market has. But there are some handy pointers – particularly when looking at some of the progressions made by Dow's rivals in the Indian market, in comparison with the company's own difficult time.
Germany's BASF is the only chemicals company in the world that's larger than Dow in terms of revenue and the company's growth and investment in India gives some indicator of the remuneration Dow is missing out on.
BASF operates nine production sites in India, with more than 2,100 employees. Dow, on the other hand, has "around 900 employees in locations spread across the country" in four manufacturing plants.
In October of this year, BASF began production at a new site in Gujarat which will create an additional 500 jobs, directly and indirectly. The €150m investment is its largest in India to date. Meanwhile, Dow Chemical has been struggling to expand its investments in India.
In 2010, groups campaigning for justice over the Bhopal disaster were among those that successfully forced Dow to abandon its $100m research and development unit in Pune, India.
From the Environmental Justice Atlas: "The US chemical multinational is the owner of Union Carbide, responsible for the 1984 Bhopal gas tragedy in which several thousand people were killed due to the release of 40 tonnes of deadly methyl isocyanate (MIC) gas. This issue raises concern among the local villagers."
In 2005, the Indian Oil Corporation (IOC) faced a boycott led by trade unions in protest to business links to Dow Chemical and, by extension, UCC. The IOC was alleged to be purchasing UCC technology for a naphtha plant in Panipat, Haryana. The deal was subsequently cancelled.
In 2008, Dow Chemical entered into a deal with the state-run caustic soda major Gujarat Alkalies and Chemicals Ltd (GACL) to establish a plant in Gujarat. As the Indian government renewed legal cases against UCC officials and the company itself, the deal ran into difficulty and was "quietly dissolved" in 2012.
"As investors we know that Dow Chemical has suffered a lot of hits to its reputation and brand from the fact that it has failed to meet its responsibilities to the victims of the explosion," Simon Billenness, the founder of the CSR Strategy Group, who is co-ordinating the shareholder activism, told IBTimes UK.
"We know that it's been shut out of certain markets in India because of this. That's where we see this unresolved legal and moral issue directly hurting the bottom line. For a company to be shut out of the Indian market... it's like being shut out of the Chinese market," he said.
In September of this year, the chairman of UCC at the time of the Bhopal disaster, Warren Anderson, died aged 92, in a Florida nursing home. The Indian government had over the years made multiple requests to extradite him, and officially labeled him a fugitive. A judge there called him an "absconder", in reference to his skipping the country, shortly after being arrested when visiting Bhopal four days after the disaster occurred.
Anderson will never face the charges of culpable homicide he was served with. But, as we approach December, there are hundreds of thousands of people suffering still who have yet to see justice for the crimes that occurred in Bhopal 30 years ago.
© Copyright IBTimes 2023. All rights reserved.