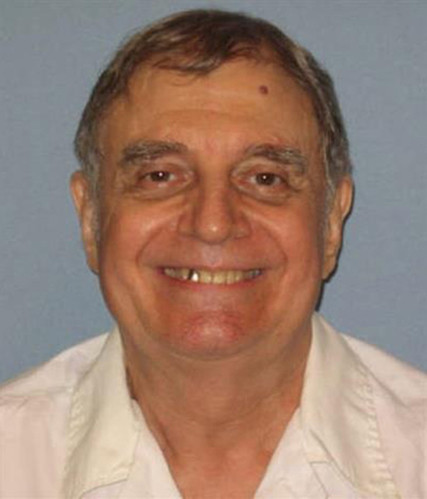 The US Supreme Court has temporarily stayed the execution of 74-year-old Alabama inmate Tommy Arthur. Arthur was convicted in a 1982 murder-for-hire and had been granted a stay of execution six other times.
"It is ordered that execution of the sentence of death is hereby stayed pending further order of the undersigned or of the court," the order signed by US Supreme Court Justice Clarence Thomas said on Thursday (3 November).
Arthur was scheduled to be executed Thursday evening by lethal injection at the Holman Correctional Facility in Atmore, the Associated Press reported.
Alabama Department of Corrections Public Information Officer Bob Horton said the state would wait until Arthur's death warrant expired at midnight (4am GMT) to see if the execution can move forward.
"We're in a holding pattern...We're going to continue to wait for the Supreme Court," Horton said.
According to AL.com, if the court does not rule before midnight, the state will have to reschedule the execution for another date because the death warrant is only for Thursday.
Arthur petitioned the high court to stop his execution on the grounds that his sentence violated recent rulings by the justices, NBC News reported.
The convicted killer also challenged Alabama's lethal injection protocol. He told AL.com he was hopeful his latest execution would be stayed. "We've still got wiggle room," he said earlier on Thursday. "We're not done yet."
Arthur was convicted in the February 1982 death of Troy Wicker, who was found shot to death in his bed. According to the AP, Wicker's wife initially claimed she had been raped and an intruder had murdered her husband. She later revealed she actually had sex with Arthur and promised $10,000 (£8,016) to murder her husband.
Following his final sentencing in 1991—his first two convictions were overturned before he was found guilty a third time—Arthur asked to receive the death penalty. "Arthur told the jury that he did not believe he would be executed," an appeals court said in a decision this week. According to NBC News, Arthur has maintained his innocence throughout his three decades on death row.