Two top executives in the US have been sentenced to five years of "no vacations, no dinners out and no sports" by a US judge for evading almost $4m (£3.2m) in taxes. Daniel Mahler and Lyndon Fischer of Northwest Behavioural Healthcare Services in Oregon, a treatment centre for young people with drug and alcohol problems, both pleaded guilty to concealing millions of dollars from government authorities.
Chief executive Mahler and vice president of marketing Fischer set up an illegal tax scheme to hide their income from the Internal Revenue Service (IRS), an Oregon court heard.
Each created various companies and accounts and funnelled their money into them.
The pair would regularly meet to direct the centre's book-keeper to issue cheques to the other companies to avoid reporting payments to the IRS.
The Northwest Behavioural Healthcare Services is a successful 55-bed centre that caters to around 500 adolescents a year. It provides treatment for severe mental-health problems, and drug and alcohol abuse. It employs around 100 people.
US District Judge Robert E Jones said he doubted that anybody else could easily step in to run the centre, and sentenced the men to five years each of home detention, allowed out only for work.
"You'll have no luxury, no vacations, no dinners out, no entertainment, no sports, nothing,'' the judge told the men, according to The Oregonian. He added: "If I punish you, I'm punishing 100 other people who are going to lose their jobs."
No single act
Between 2008 and 2013, Mahler failed to report more than $2.1m to the IRS, and Fischer failed to report more than $1.6m.
Another co-defendant, vice president of accounting for the company Karl Brady, failed to report more than $3.3m in income during that time, according to prosecutors. A federal prosecution is pending against Brady for his alleged part in the scheme.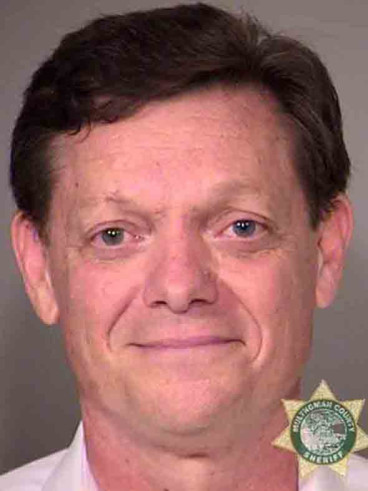 Prosecutors had asked that both Mahler and Fischer both serve two years each behind bars.
Assistant US Attorney Donna Maddux said: This was not a single act. This was an act that happened many times over many years. There's only one thing that caused these defendants to continue this criminal act, and that's greed."
However, defence lawyers for the pair said a jail term was not warranted as both men had began to pay back their taxes.
Mahler and Fischer have for the past year been making monthly payments of $10,000 toward restitution. Mahler was told he must pay $743,662 and Fischer $566,788 to cover the taxes they owe.
Maddux argued: "Mahler built his wealth on the back of taxpayers by avoiding taxes on substantial income for years. A reduction in his prison sentence because of his advance payments suggests that wealthy defendants can pay to reduce their prison sentence. This approach creates disparity and economic injustice in sentencing."
After the pair were sentenced, Mahler said: "For the past two-and-a-half years, throughout every day, my thoughts have been consumed with deep regret for what I've done."