Meet Andy Stevens: The Middle Eastern banker who wants to grow sparkling wine in Shrewsbury
After decades in banking Stevens has started a wine growing business just outside Shropshire town.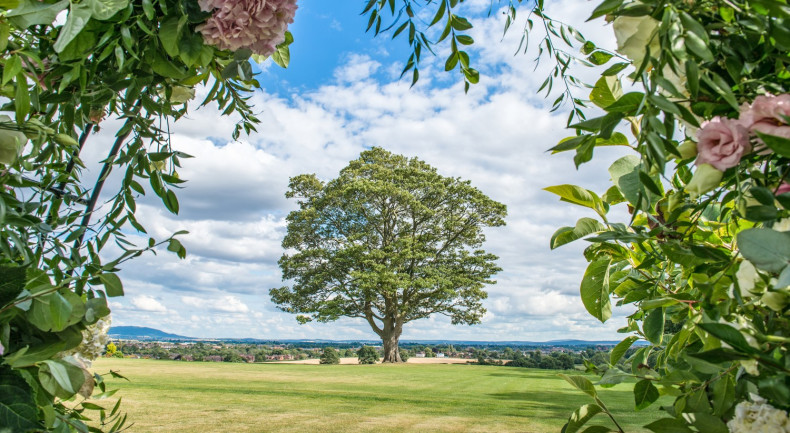 Andy Stevens pours himself a glass of wine and smiles, as if his four-decade journey from international banker to vineyard owner is the most natural in the world. It is not.
Just three years before the 57-year-old multi-millionaire financier resigned as chief executive of the Commercial Bank of Qatar. It was the end a quarter of a century at the lender he joined in 1989, before heading the lender from 2001.
Now he is behind a new £8m ($10m) venture, and he is sitting in part of it. The former banker is relaxing in one of the easy chairs in the seven-bedroom luxury retreat called Hencote, just over a mile outside Shrewsbury.
The retreat is part of his 65-acre estate, and a stone's throw away from the hotel, are the first of his 22,000 vines from which he plans to produce up to 100,000 bottles of sparkling wine a year. This is comparable to some of the UK's larger vineyards.
"The climate and the soil in this country favour acidic fruits such as grapes that make sparkling wine," says Stevens. "That's why we are good at producing apples and pears in this country."
Stevens will begin building a winery on the hill overlooking the vines in October; next door he will add a restaurant with floor-to-ceiling views looking down towards the Shropshire market town.
"The vineyard is about two years old," says Stevens. "The vines will be good to make into wine after four years, three at a push. It takes about 30 months to foment sparkling wine, so if we harvest next June the crop should be ready for drinking in 2020 or 2021. By then the winery and the restaurant will be complete. Everything will be up and running."
He will also use the grounds and the retreat to host conferences, corporate training and weddings.
Harvest time
The former banker estimates the business will employ around 25 staff, rising to 60 at harvest time.
Stevens had always liked a drop of wine, but after leaving the Commercial Bank three years ago, he began to think more seriously about it.
Andrew Stevens, the former chief executive of the Commercial Bank of Qatar
Handout
"I love the culture surrounding wine," he said. Stevens first planted 150 vines at his Shrewsbury estate in 2009.
"The idea was to get a few bottles every year, and add to the character of the place. But the crop we got in 2013 was so good, I thought we could try something more ambitious."
He managed to convince his 25-year-old son, Mark, that they could make a go of it. He left his job at West End solicitors firm to become his father's operations manager.
Instead of wading through documents on property conveyance, Mark Stevens spends a couple of days a week at Plumpton College in Brighton completing his viticulture courses.
"That was also part of the plan," says Andy Stevens. "I have been in banking for 36 years in all, and that takes a toll on your family life. This time round, I wanted to start a family business. Something that could be passed through my family and onto their families."
The UK wine business
The wine business is on the up in England. Just under five million bottles were produced last year, up from three million bottles in 2011. Around 70% of English wine is produced is sparkling, while another 24% is white.
English wine sales have a retail value of £100m, according to Department of Environment, Food and Rural Affairs. There are currently 470 vineyards in England and Wales, producing a total of 4.5 million bottles a year, according to the Wine and Spirit Trade Association.
Stevens is used to living on the move. He was born in Hong Kong in 1959 to parents in the British colonial service. He attended boarding school in Loughborough but spent his holidays back in Hong Kong, where he was drawn towards a life in banking.
"There was a club culture among expats at that time. I spent time with my family listening to tales from bankers. I loved the exciting stories they would tell about travel and opportunities. Visiting businesses around the East to see if they should finance investment. There was a kind of romanticism to all of that as a boy."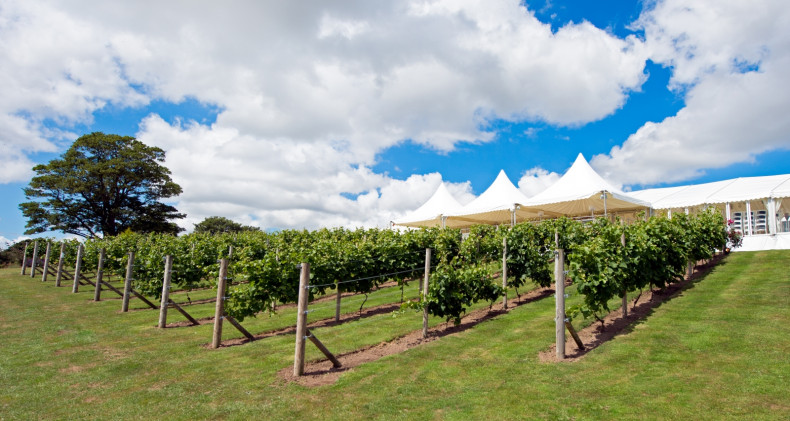 He studied banking and finance at Birmingham University and then took up his first job as a sub accountant at Standard Chartered in Hong Kong in 1980, where he stayed for a decade with postings to Ireland, Uganda, Bahrain and Hong Kong.
Banking in the Middle East
He then made the move to Commercial Bank arriving as operations manager at the end of the 1980s.
When he arrived the bank had just three branches, 56 staff, and balance sheet of £30m.
By 2012 the business had swallowed up three banks in Turkey, Oman and the UAE. It had assets of £60bn and that year made a profit of £800m.
"Finance in the Arab states is different to many parts of the world," says Stevens. "Because of the oil wealth this region has very little foreign direct investment for projects. On the whole they use their own money for investment."
Qatar is the world's largest exporter of liquefied natural gas and has a sovereign wealth fund estimated to be worth $200bn. The Gulf state is the world's richest country per capita.
But more than a decade at the bank took its toll on Stevens. He says: "I was 17 kilos heavier, and I was a tough person to work for - although staff were well paid. But every three or four years we lost a lot of staff because it was a hard environment."
Changes at the Royal Court
But things changed for Stevens when the 61-year-old emir of Qatar Sheikh Hamad bin Khalifa Al Thani, who has ruled since overthrowing his father in 1995, stepped down and handed over rule to his 33-year-old son Sheikh Tamim bin Hamad Al Thani, a Sandhurst military academy graduate.
But Stevens points out that change at the top of a Kingdom, produces ripples throughout society. The extended royal family is around 5,000 people, most of whom have senior government jobs. When a new ruler comes to power, all are looking for advancement.
In the ensuing game of musical chairs, Stevens lost his post at Commercial Bank, and found himself staring at the vines in his garden.
The plan for this restless businessman is still to make money, but to have a bit more fun doing it this time.